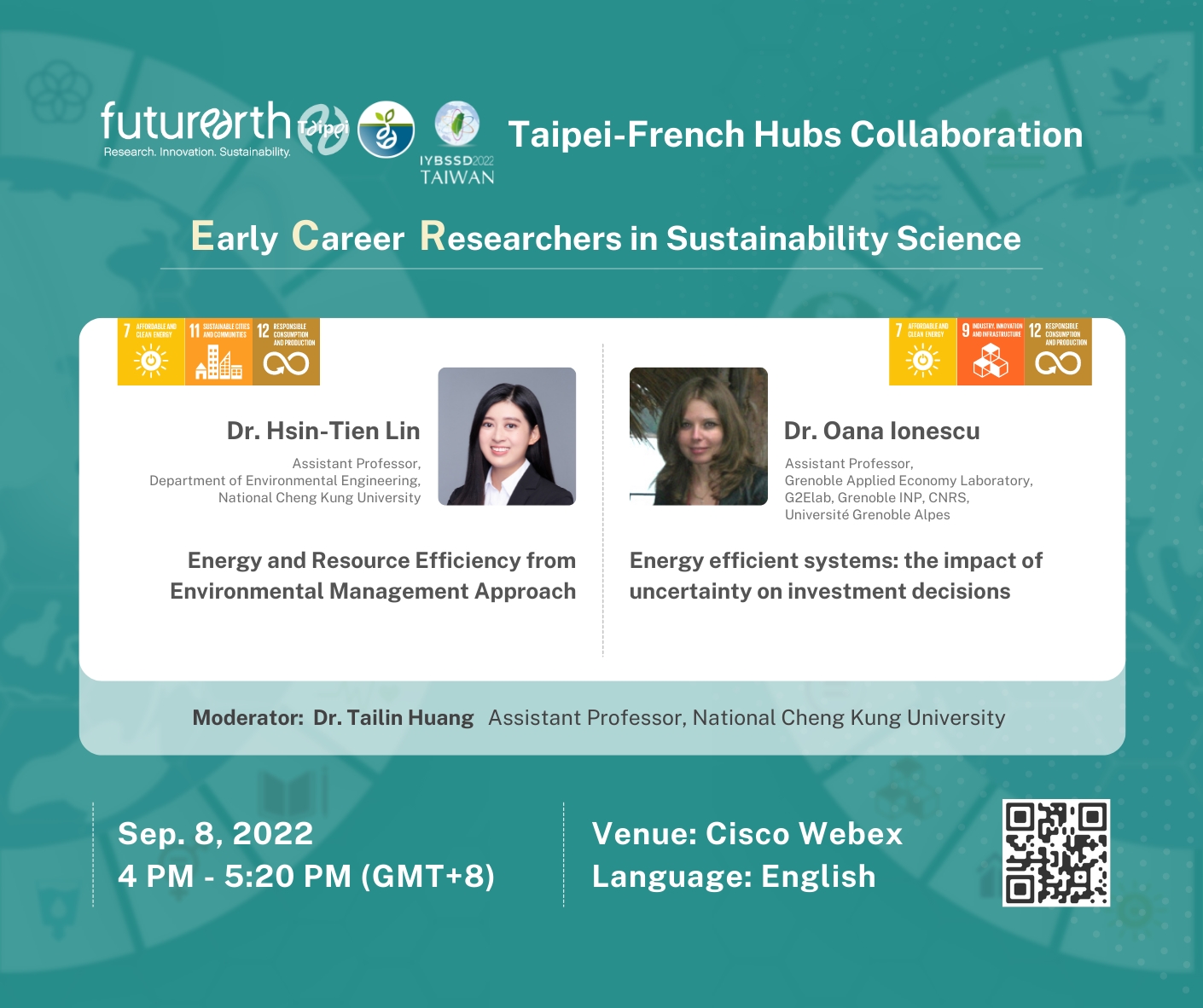 Future Earth Taipei - Early Career Researcher - Sustainable Science -Special Session - Taipei-France Hubs Collaboration [
活動日期 | 2022/09/08
地點 | Cisco Webex
Dr. Hsin-Tien Lin - Energy and Resource Efficiency from Environmental Management Approach 由環境管理提升能源及資源效率The rapid urbanization and social development is causing mass consumption of energy and resources. Improving the energy and resources efficiency has becoming a crucial issue nowadays. In this talk, Dr. Hsin-Tien Lin will share her experiences on promoting energy and resource efficiency by environmental management approach, including life cycle assessment, material flow analysis. She will also share how her group collaborate with industries to apply these knowledges and to promote sustainable development.快速的都市化及社會發展的同時伴隨著大量的能源及資源消耗,在此時空背景下如何提升能源及資源的使用效率為一重要課題。在此演講中,林心恬博士將分享她用環境規劃管理方法促進能源及資源效率化的研究經驗,並且會分享她如何與企業合作將相關知識應用在產業永續發展上。* * * Dr. Oana Ionescu - Energy efficient systems: the impact of uncertainty on investment decisionsTwo major dimensions drive the current energy transition: the reduction of energy use and the development of new solutions that can progressively allow for the decarbonization of power systems. Both dimensions are to be considered in the context of active public policies. Whether to reduce the energy use or to choose the energy mix, major investment decisions are to be taken in all sectors of the electricity system: generation, transmission and distribution and retail activities. In this context, the proposed presentation takes a closer look to decision-making processes under uncertainty and flexibility of choice with a real options approach. Examples of investment decisions related to electricity distribution grids and renewable natural gas investments are provided.
SDGs領域類別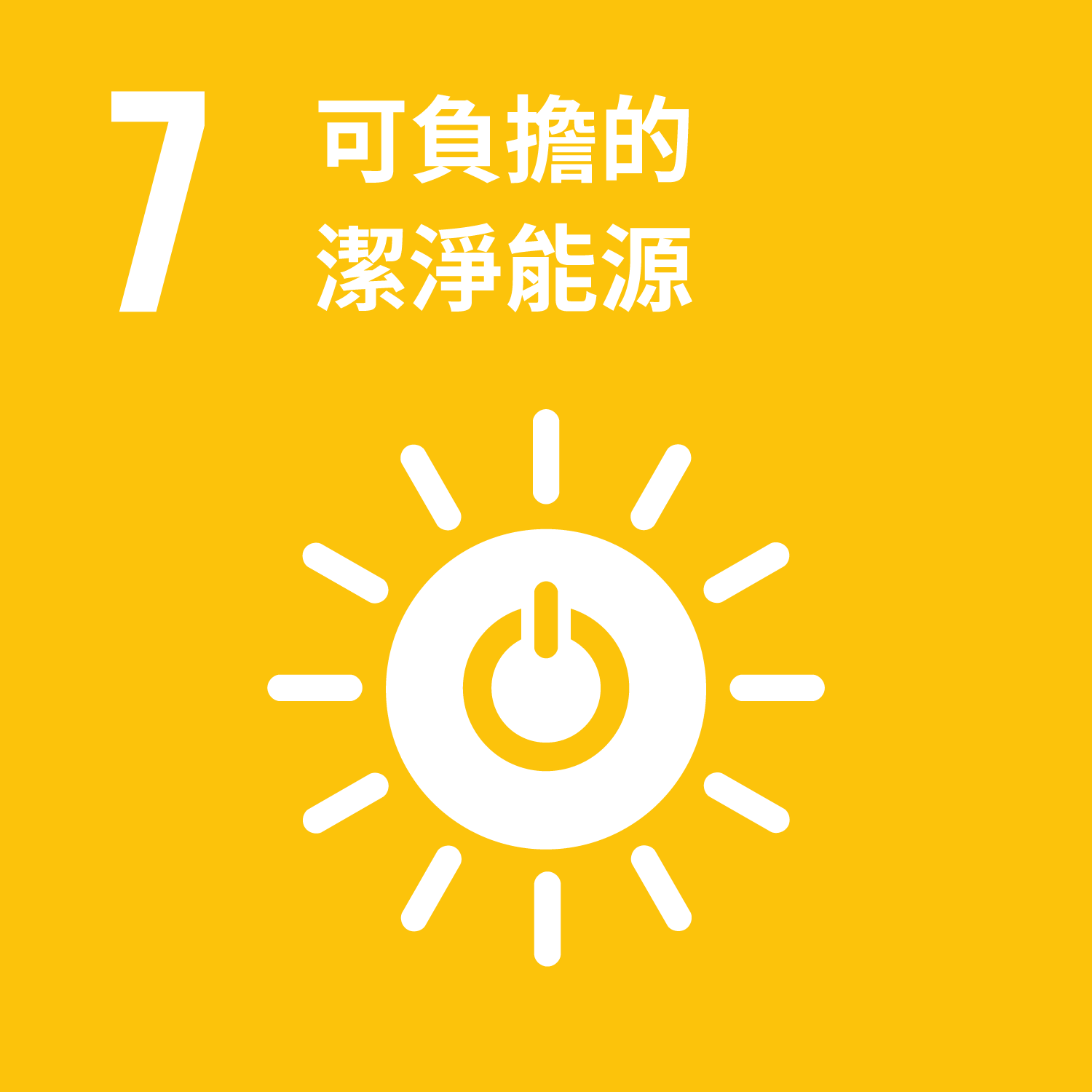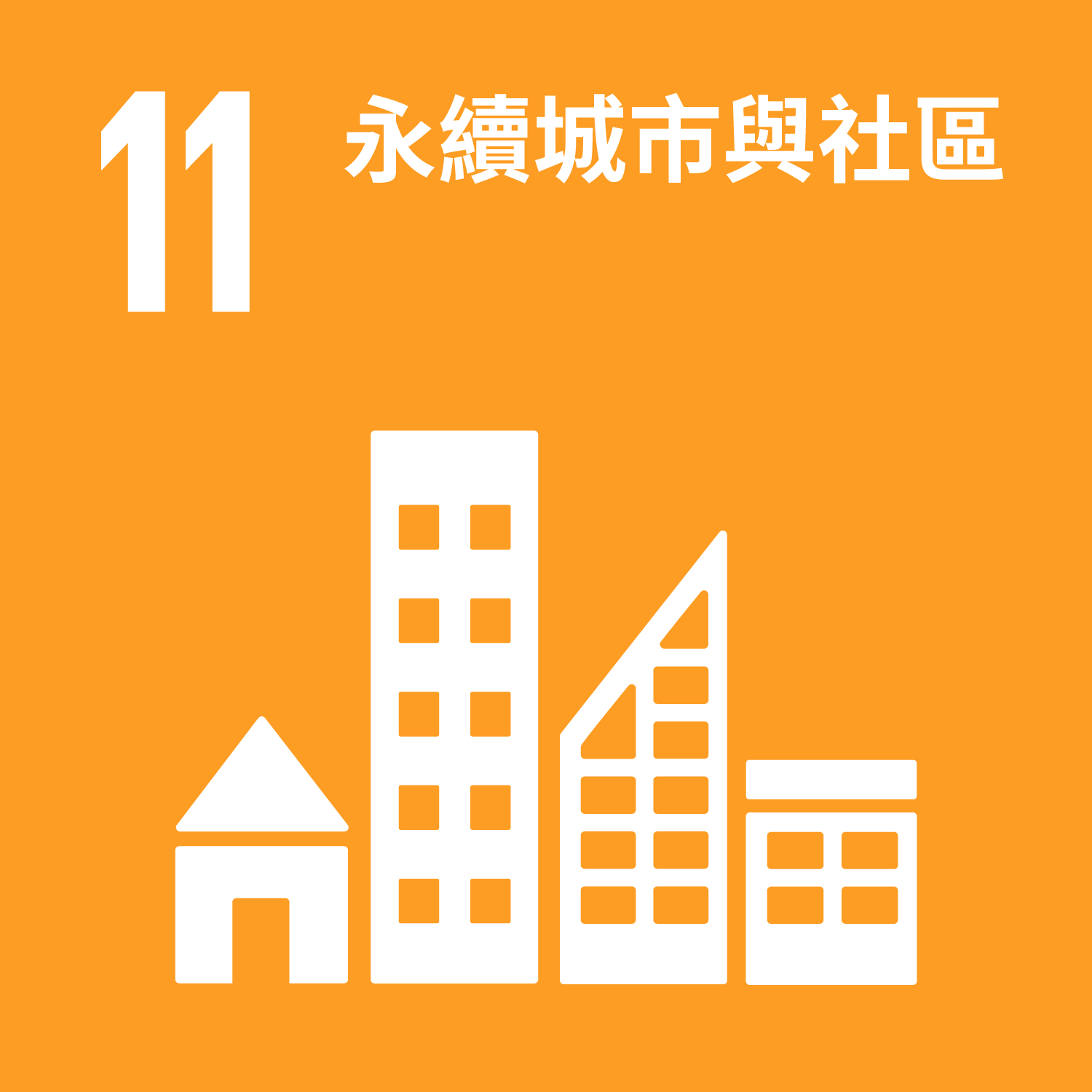 主辦單位
Future Earth Taipei
Taipei Global Hub
France Global Hub
---
Email
dolly0105@gate.sinica.edu.tw
---
活動成果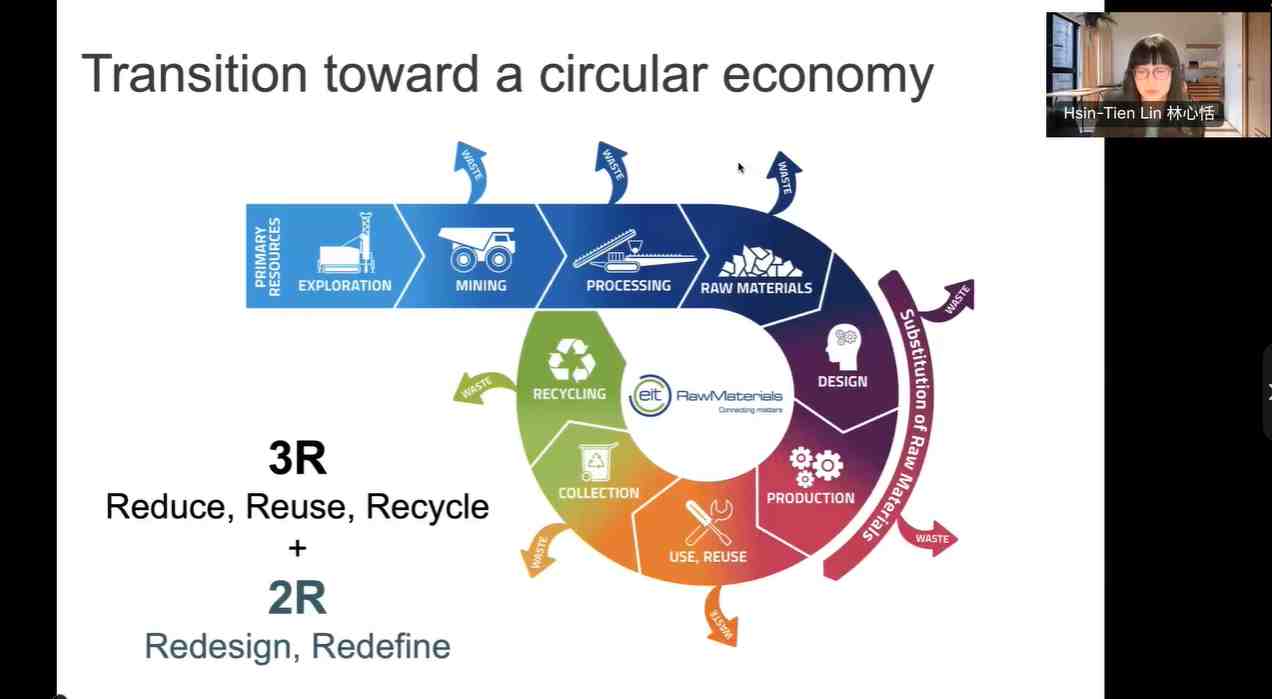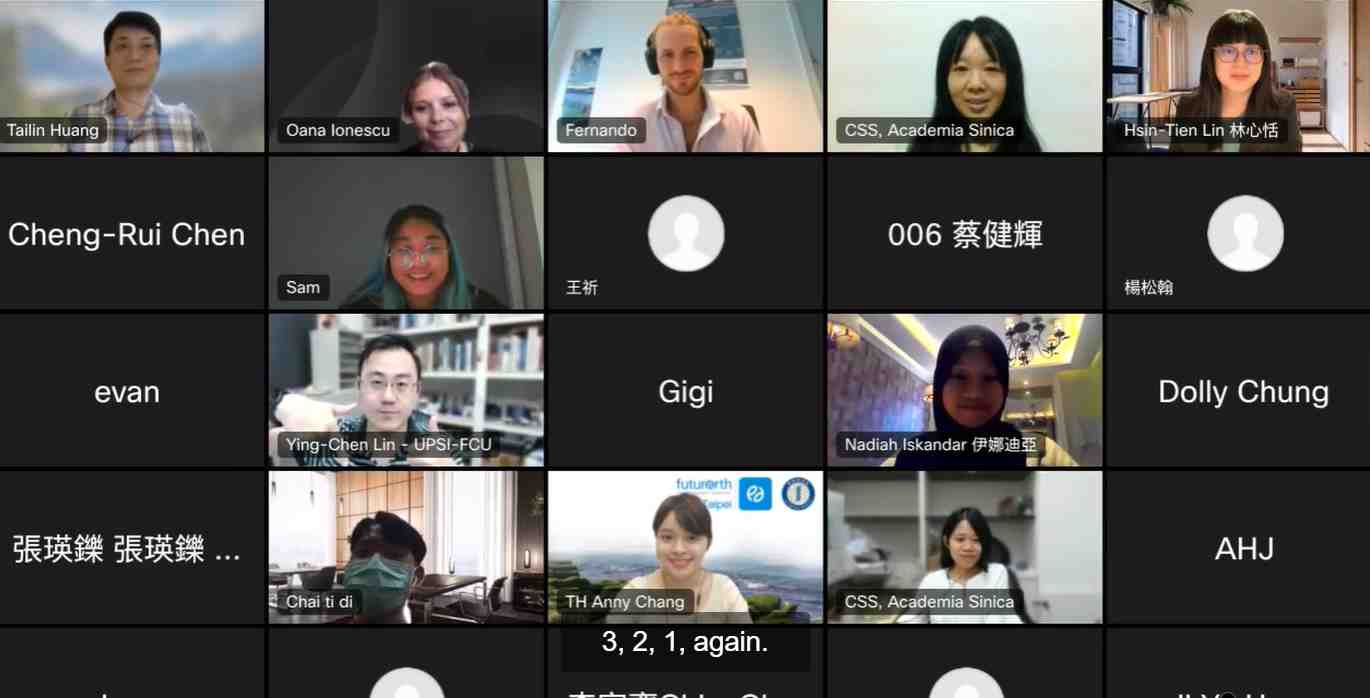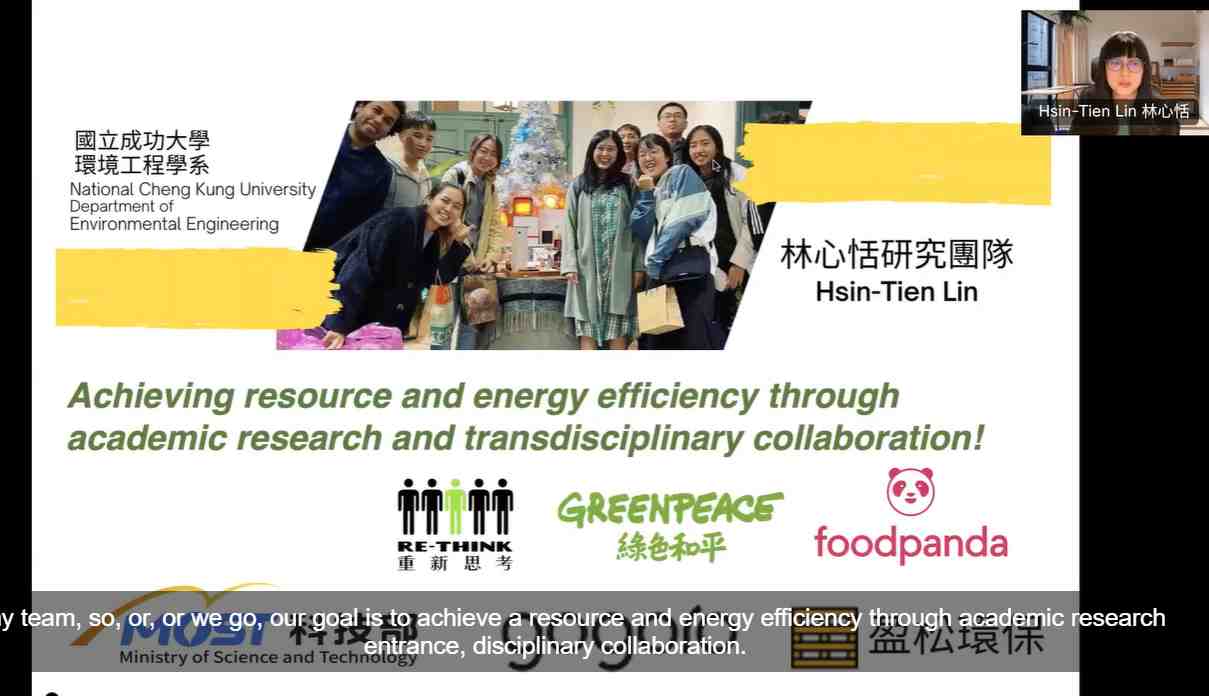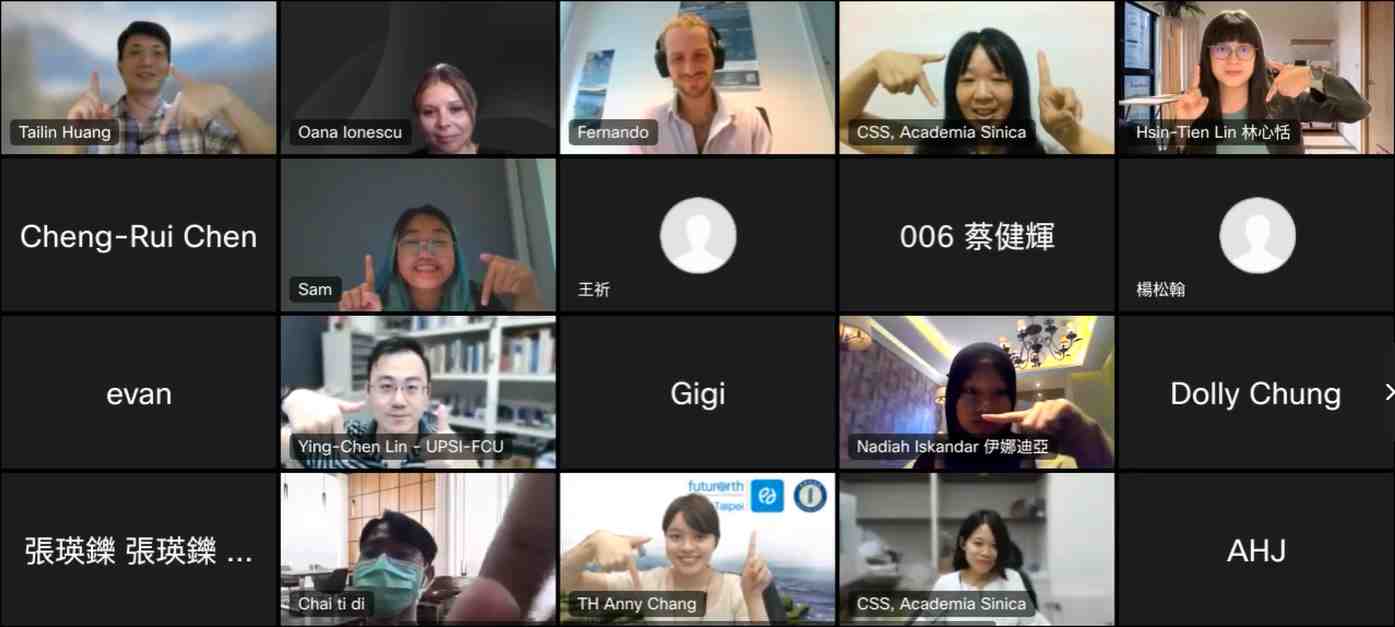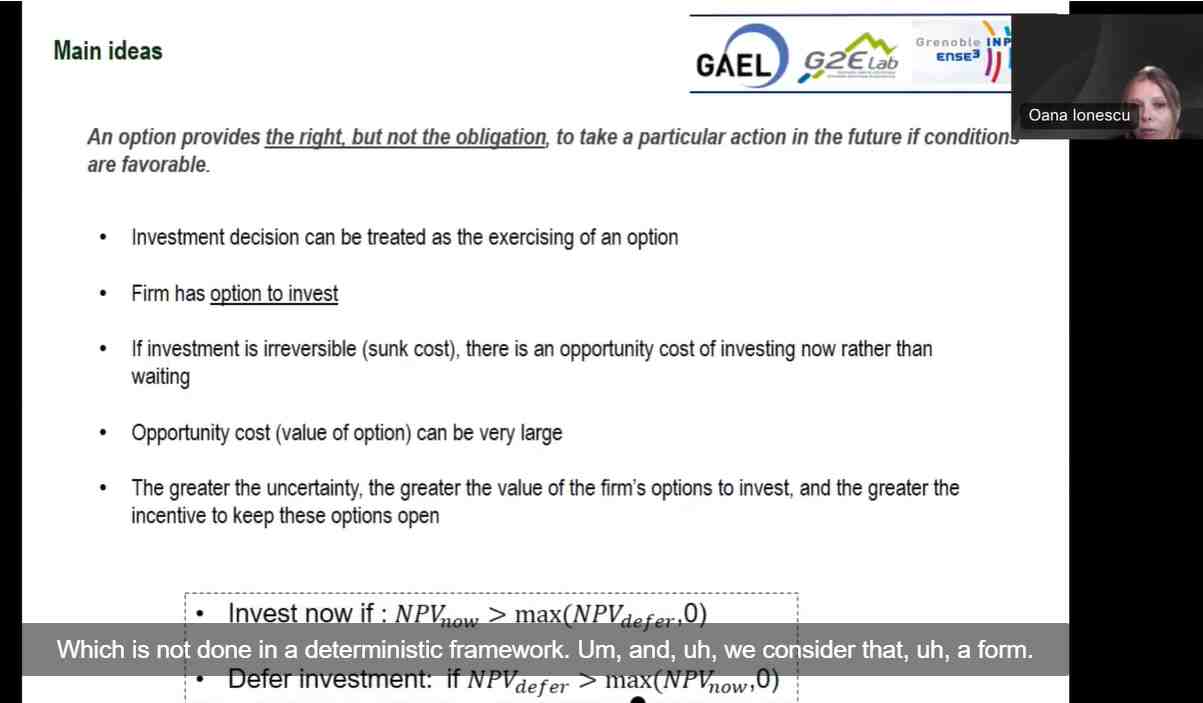 Dr. Hsin-Tien Lin from NCKU shared her research on energy and resource efficiency. Her research points out that achieving a net 0 future requires higher usage of renewable energy as well as an efficient way of using materials (e.g. iron, cement, plastic, wood). Dr. Oana Ionescu from GAEL presented her research on energy efficient systems and the impact of uncertain and/or unpredictable factors, such as time and scientific/technological innovations, which could influence investment decisions.
指導單位
自然科學及永續研究發展處
主辦單位
國立臺灣師範大學科學教育研究所、自然科學及永續研究推展中心、國立成功大學材料科學及工程學系、台灣物理學會、中國化學會
協辦單位
中央研究院永續科學中心、中原大學物理學系、中華民國數學會、行政院原子能委員會、財團法人國家實驗研究院國家高速網路與計算中心、財團法人國家衛生研究院、高雄市政府教育局、國立中央大學科學教育中心、國立中正大學科學教育中心、國立成功大學科學教育中心、國立自然科學博物館、國立東華大學科學教育中心、國立科學工藝博物館、國立海洋生物博物館、國立海洋科技博物館、國立高雄大學科學教育中心、國立高雄師範大學、國立清華大學跨領域科學教育中心、國立彰化師範大學、國立臺灣大學科學教育發展中心、國立臺灣科學教育館、國家衛生研究院、淡江大學科學教育中心、逢甲大學綠能科技暨生技產業發展研究中心、臺北市政府教育局、臺灣永續棧、臺灣海洋聯盟、臺灣港務股份有限公司