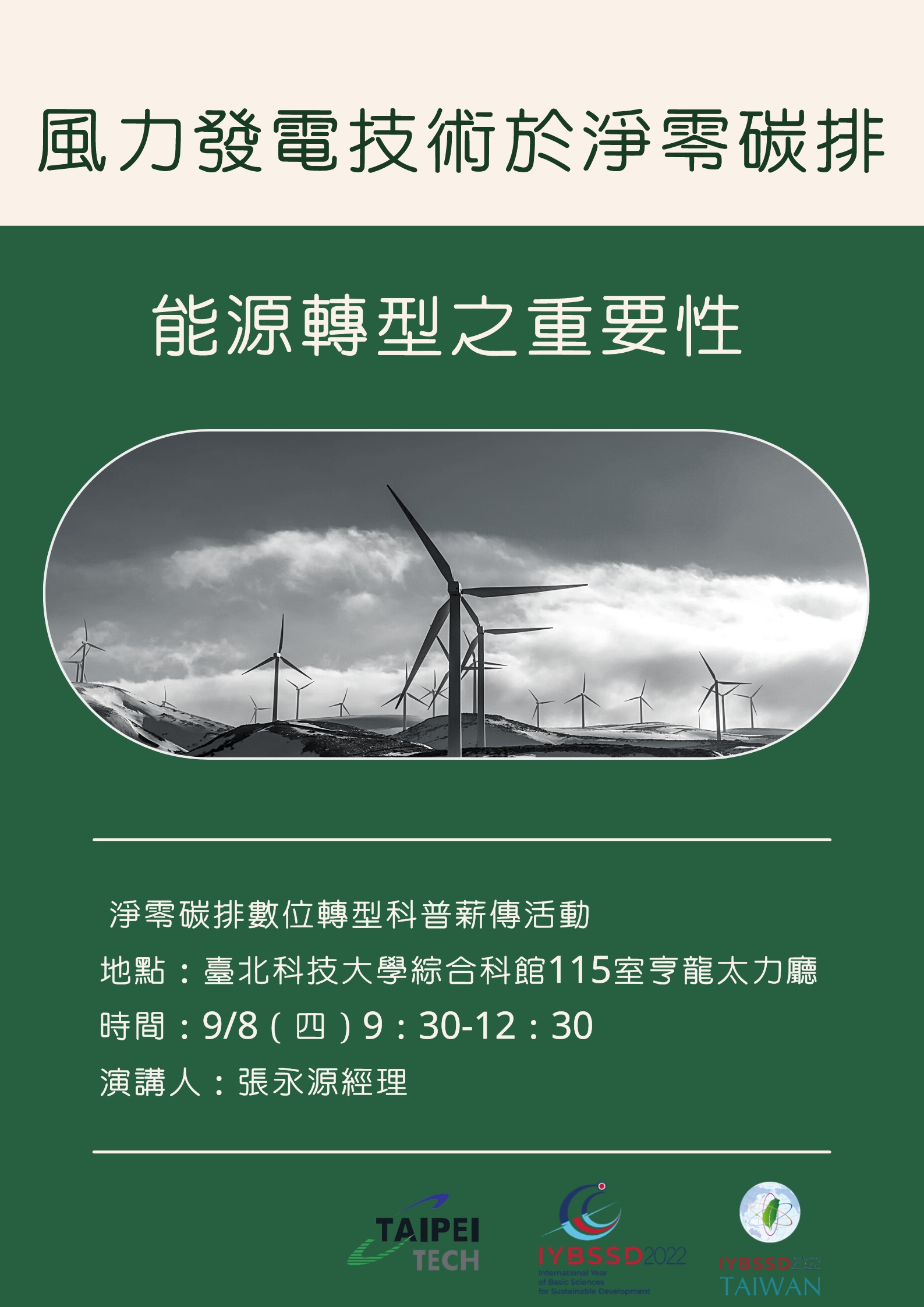 The importance of wind power technology in the transition to net-zero carbon emissions energy.
Event Date | 2022/09/08
Address | Taiwan
Our country actively promotes the development of sustainable energy and carbon-neutral technology. The mechanical and electrical engineering team from National Taipei University of Technology designed and planned this project. The team, composed of professional instructors, established three teaching modules: energy saving, energy storage, and energy creation. They vertically linked cross-school teaching resources and horizontally integrated four characteristic technologies of energy, vehicles, machinery, and intelligent automation, along with interdisciplinary technical instructors. The project integrated online and offline, physical and remote teaching strategies, following the Gagne's learning hierarchy concept to enhance the effectiveness of problem-oriented learning.
Activity Goals aligned with SDGs Projects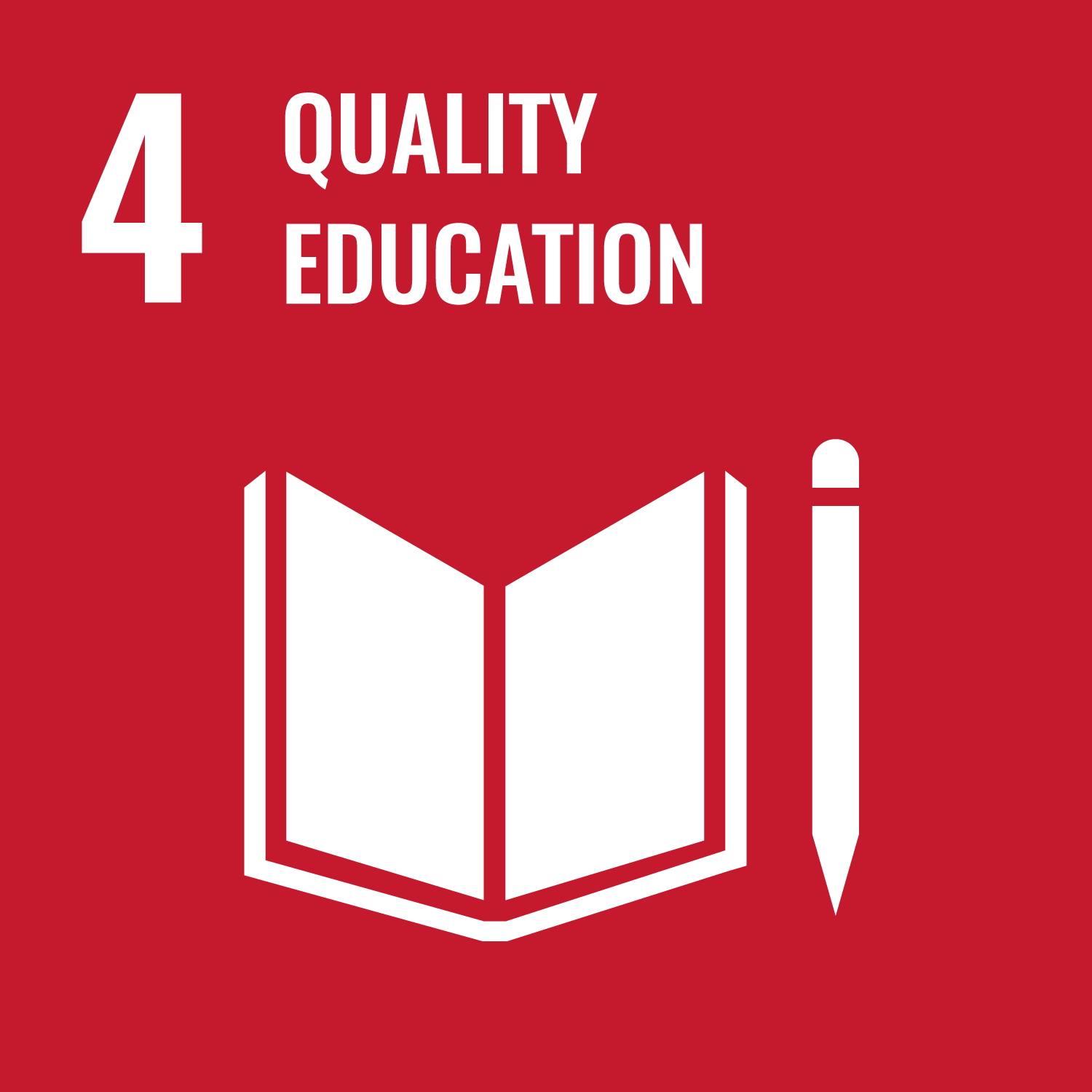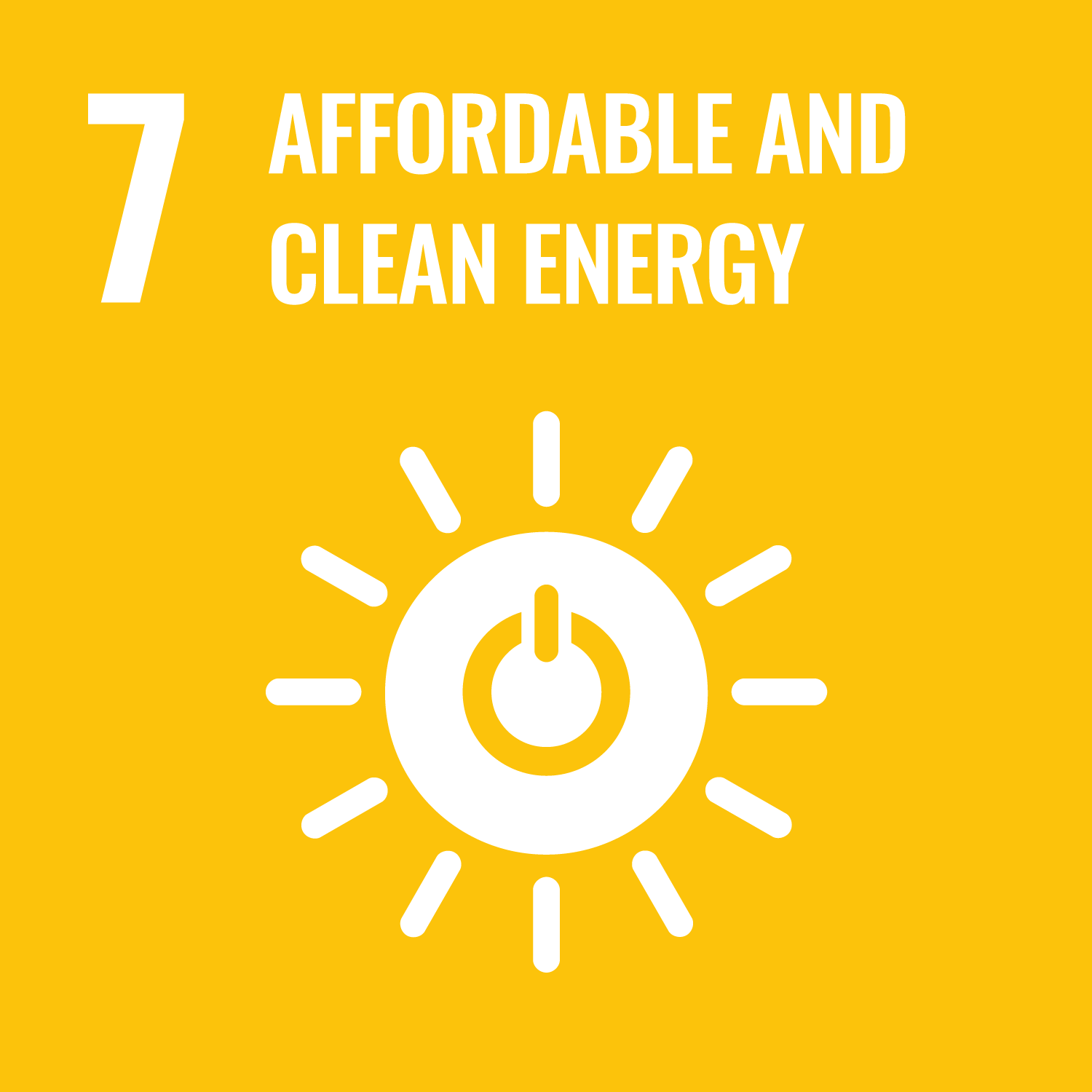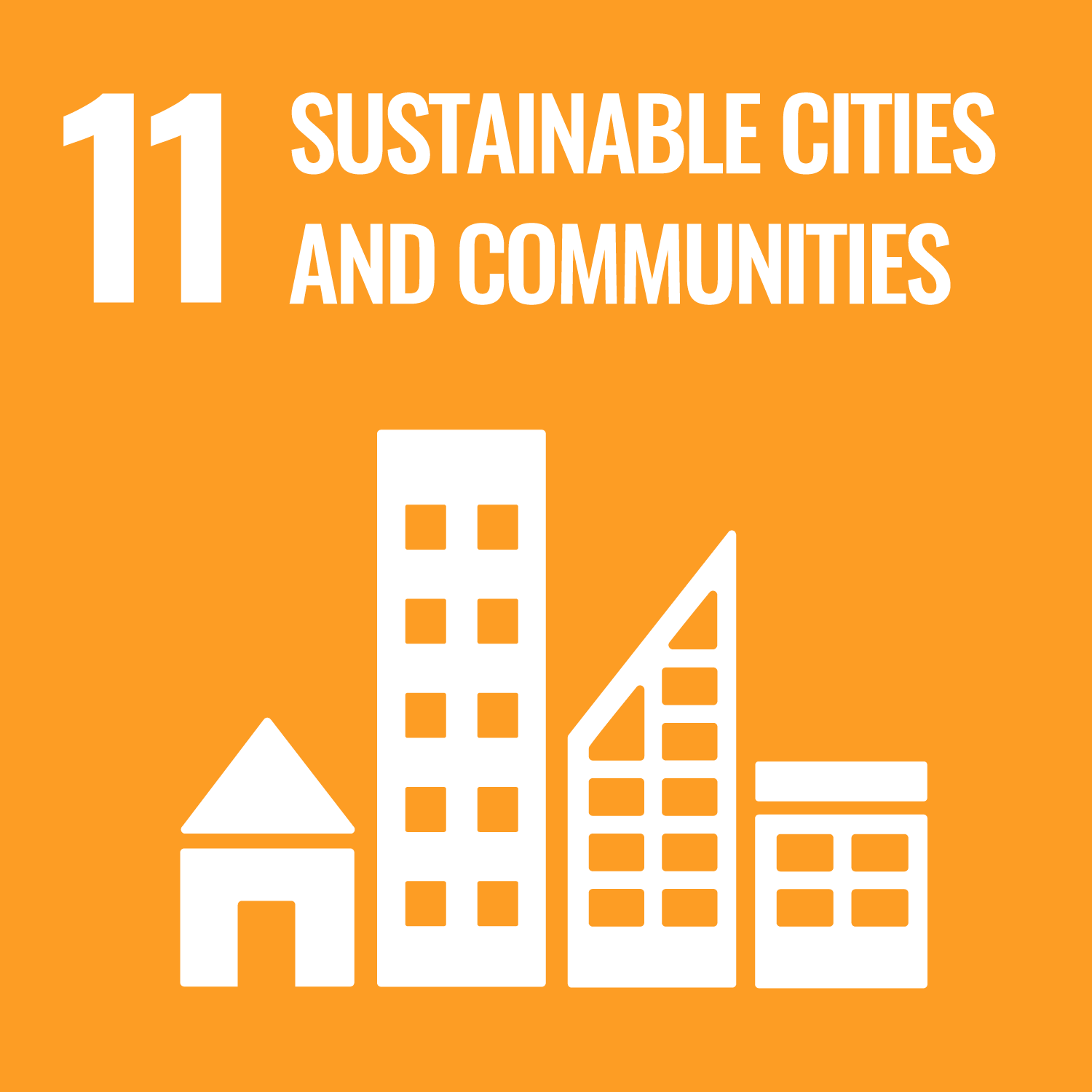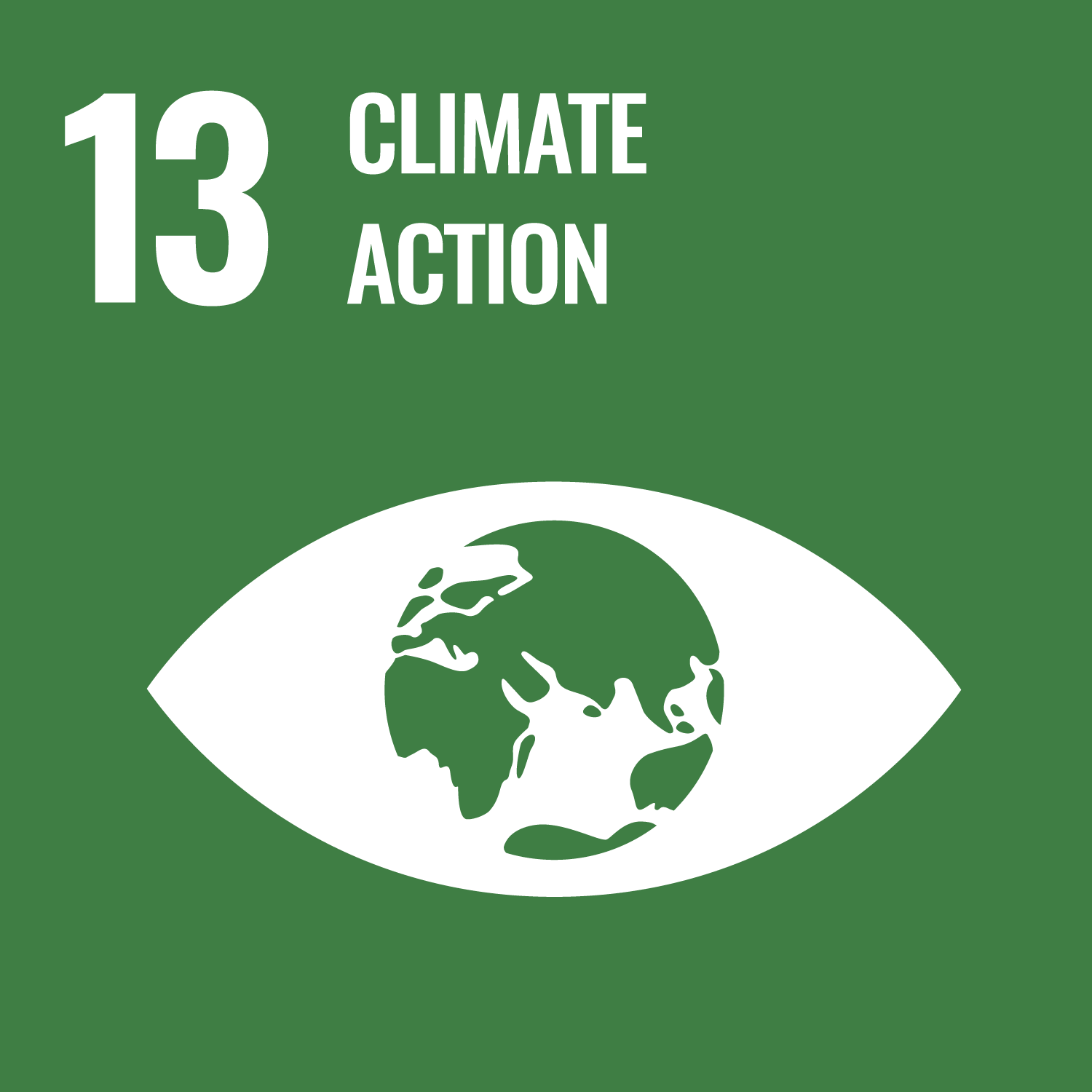 Type of event
Seminar/Forum/Lecture
Workshop/Symposium
Organizer
The College of Mechanical & Electrical Engineering (CMEE) at Taipei Tech
Event Audience
Preshool to high school students
---
Contact
Telephone Number
909091269
Email
t109408501@ntut.org.tw
---
Result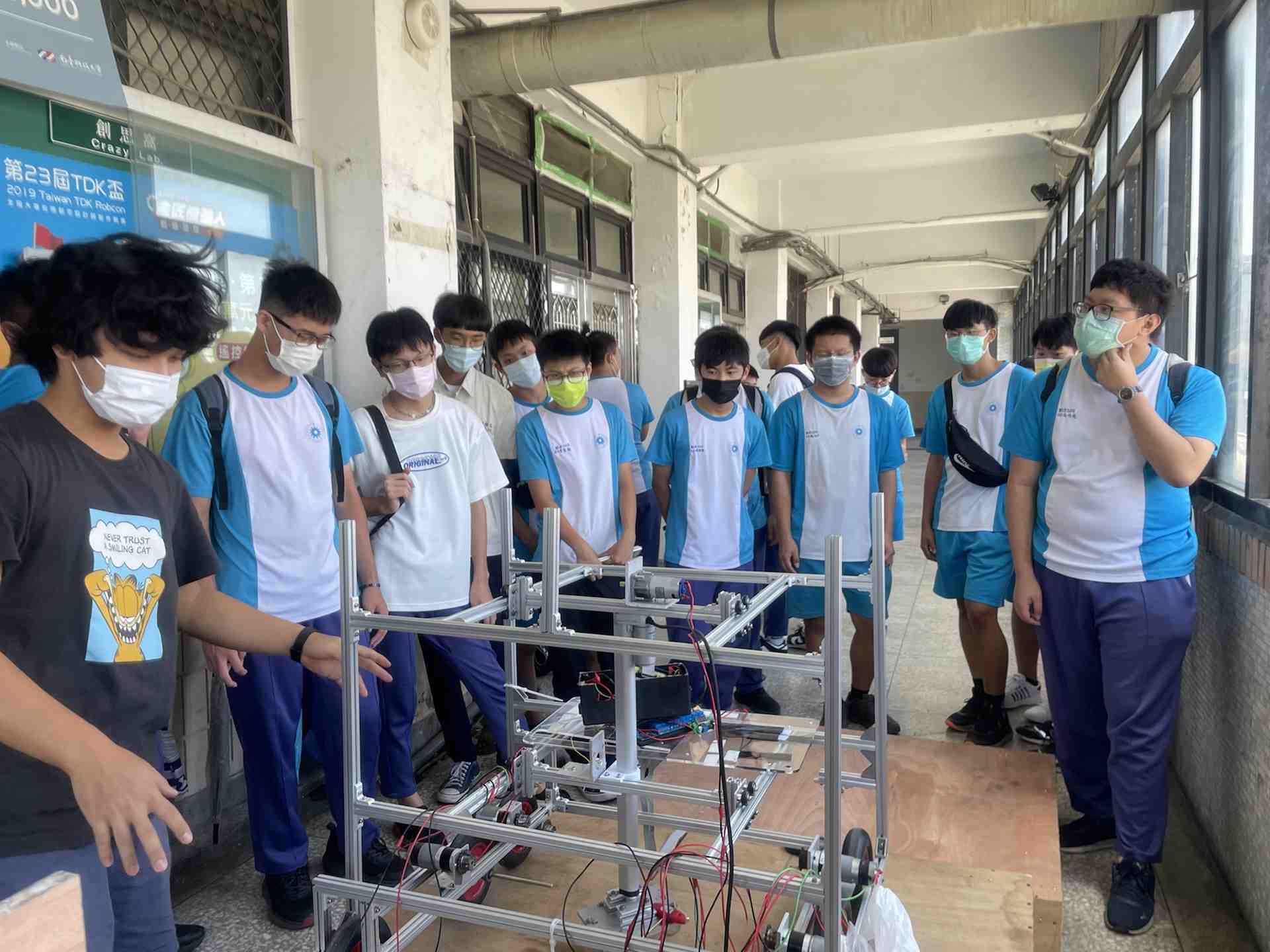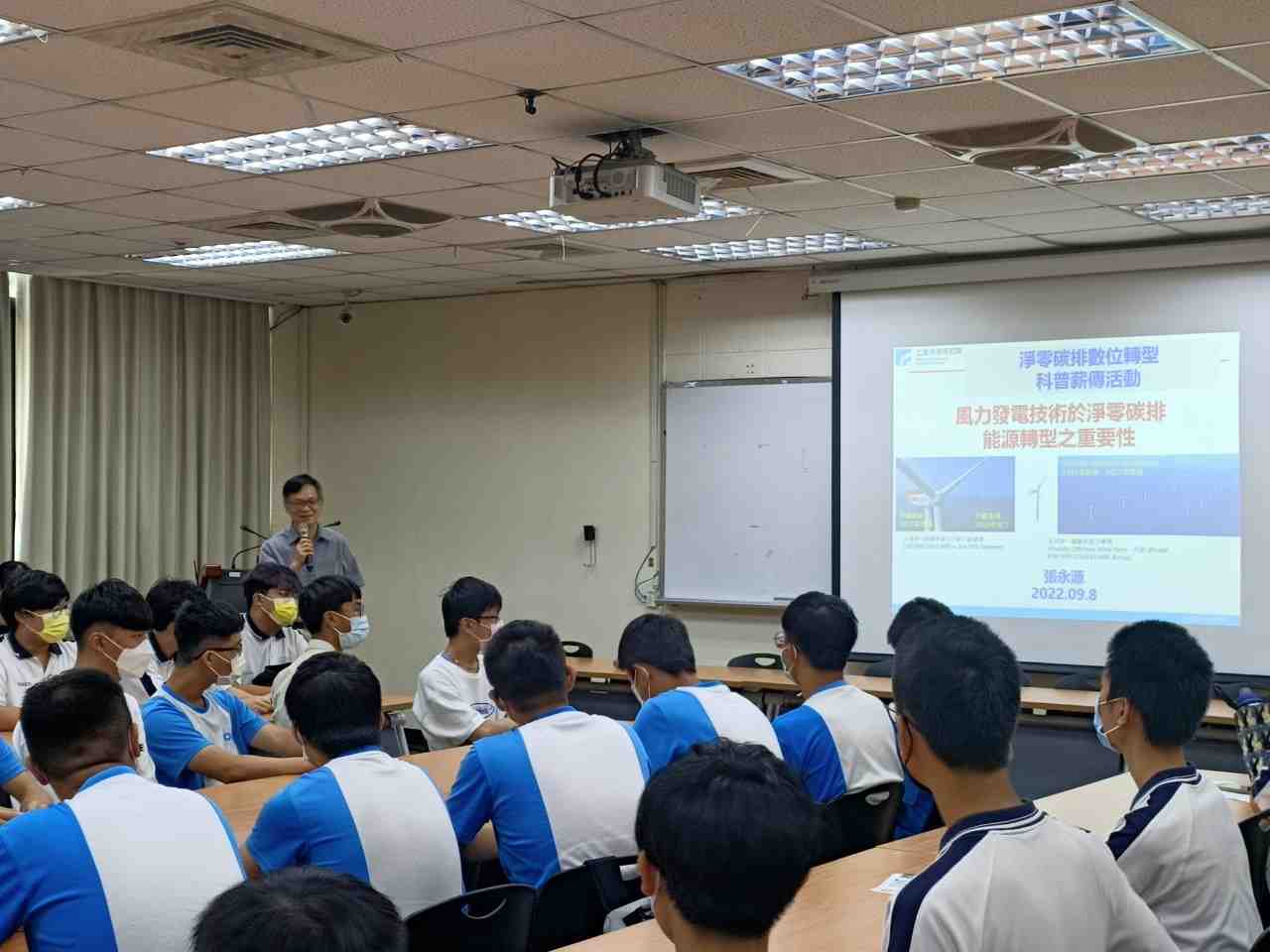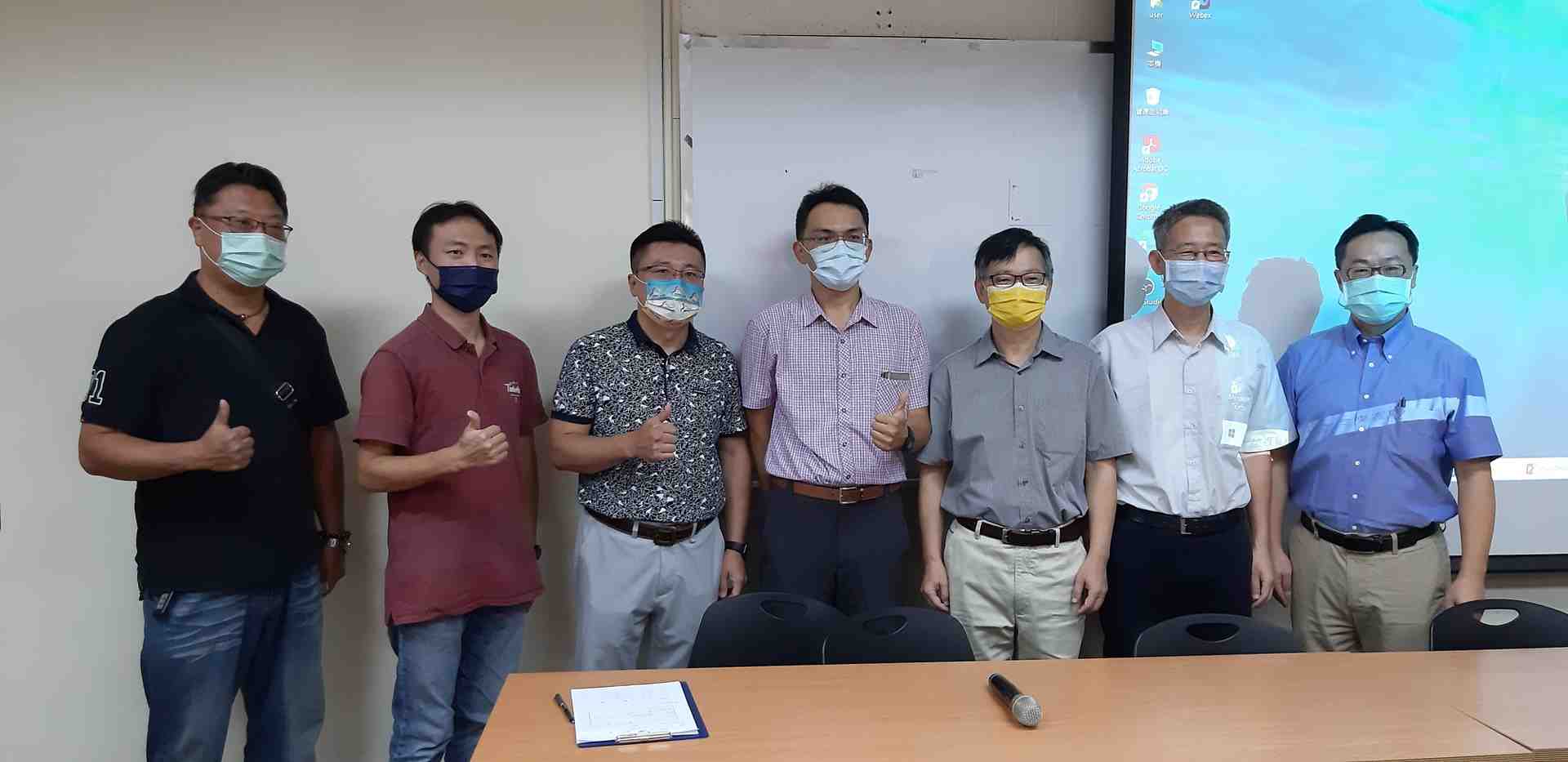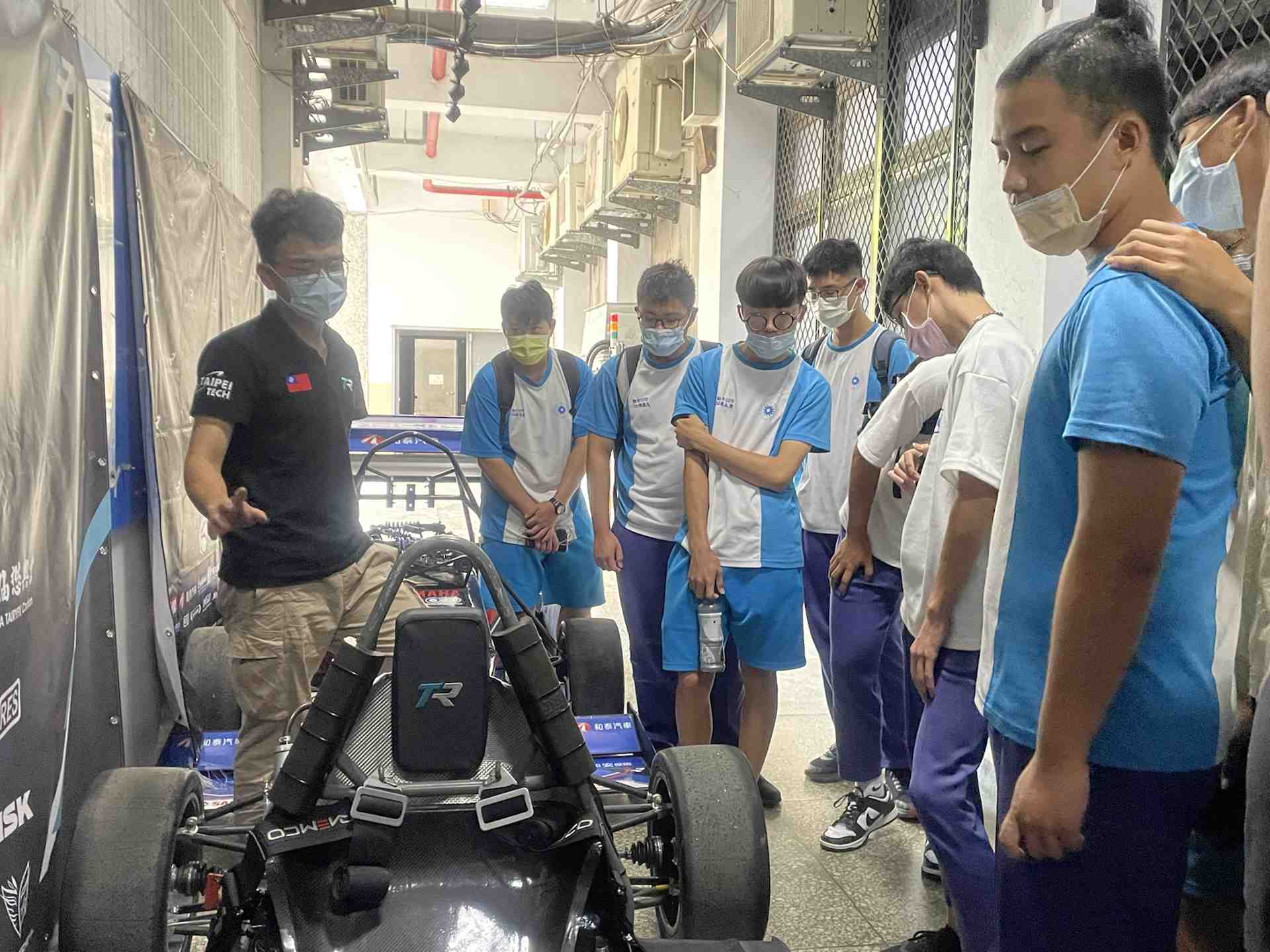 This lecture was shared by Manager Zhang Yongyuan about wind power technology. In recent years, due to carbon dioxide, global extreme climate, energy, environment and economy are the focus of global technology development. Energy fuel burning is the largest source of CO2 is industry and transportation. In order to slow down the speed of global warming, the most direct way is to reduce the emissions of greenhouse gas. The world's active promotion of net zero emissions is closely related to life. Wind power generation is an important action plan. Wind energy uses windmill blades to pick up wind energy to convert it into mechanical energy. Wind energy use methods include pumping, irrigation, mills, and power generation. Considering the application of wind power: Wind machine site site with excellent wind and geographical conditions, good windishness (long wind period, average wind speed, stable wind power), suitable geographical environment, and convenient transportation to reduce investment costs and increase contribution. Wind power is a clean energy without pollution. However, noise will generate noise when rotation of the leaf rotation. The volume volume is different due to different wind power models, and it will decrease with the distance. The target of offshore wind power 2050, create a zero -carbon energy system, establish a key technology project and technology development sorting and handle planning and external communication.
Adviser
自然科學及永續研究發展處
Organizer
國立臺灣師範大學科學教育研究所、自然科學及永續研究推展中心、國立成功大學材料科學及工程學系、台灣物理學會、中國化學會
Co-organizer
中央研究院永續科學中心、中原大學物理學系、中華民國數學會、行政院原子能委員會、財團法人國家實驗研究院國家高速網路與計算中心、財團法人國家衛生研究院、高雄市政府教育局、國立中央大學科學教育中心、國立中正大學科學教育中心、國立成功大學科學教育中心、國立自然科學博物館、國立東華大學科學教育中心、國立科學工藝博物館、國立海洋生物博物館、國立海洋科技博物館、國立高雄大學科學教育中心、國立高雄師範大學、國立清華大學跨領域科學教育中心、國立彰化師範大學、國立臺灣大學科學教育發展中心、國立臺灣科學教育館、國家衛生研究院、淡江大學科學教育中心、逢甲大學綠能科技暨生技產業發展研究中心、臺北市政府教育局、臺灣永續棧、臺灣海洋聯盟、臺灣港務股份有限公司