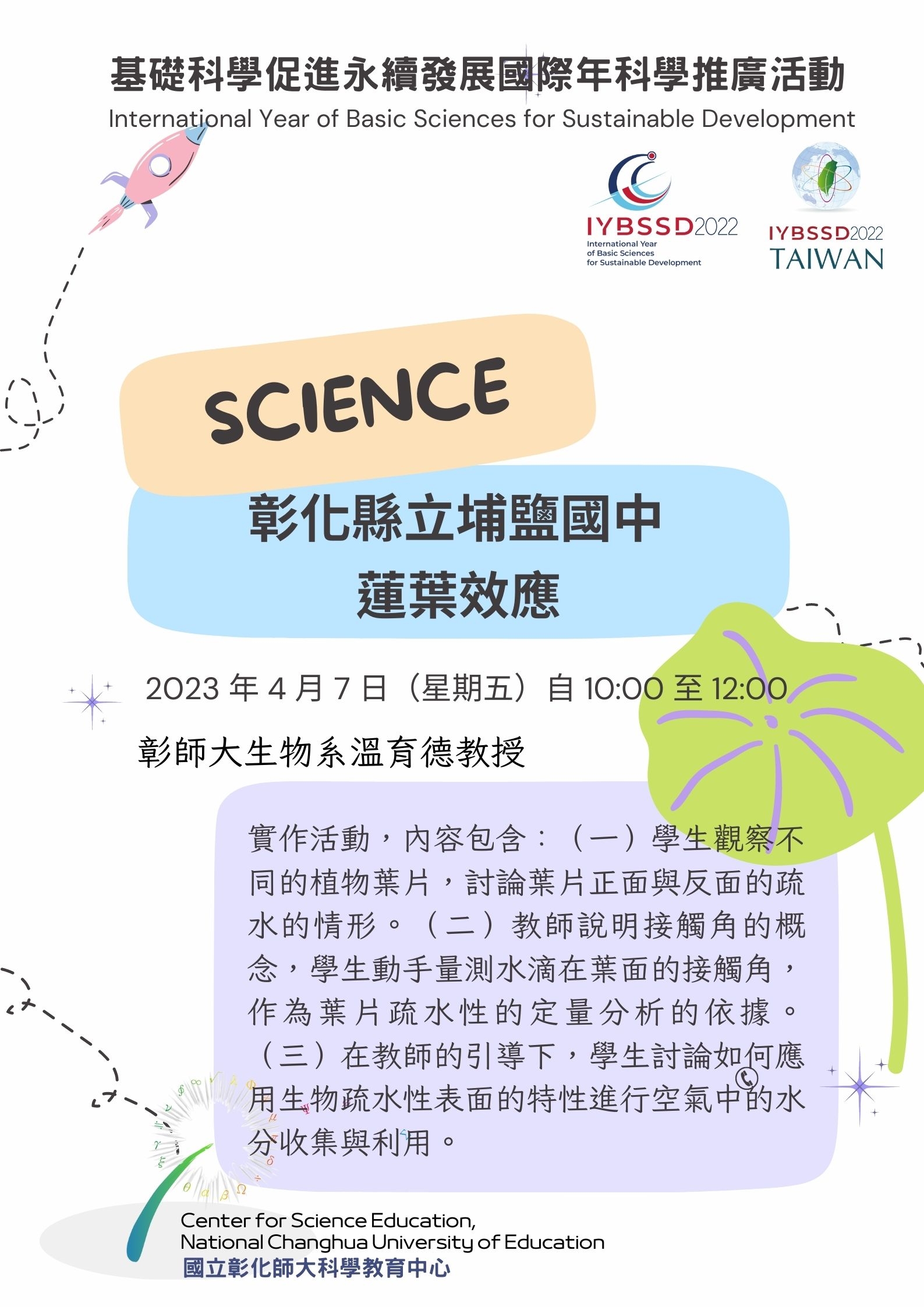 Lotus effect.

Science Communication
Event Date | 2023/04/07
Address | Changhua County Puyan Junior High School
At the beginning of the class, the teaching instructor introduces themselves and provides laboratory safety instructions. Then, practical activities are carried out, including: (1) Students observe different plant leaves and discuss the hydrophobicity of the front and back of the leaves. (2) The teacher explains the concept of contact angle, and students measure the contact angle of water droplets on the leaf surface as a quantitative analysis of leaf hydrophobicity. (3) Under the guidance of the teacher, students discuss how to apply the characteristics of biological hydrophobic surfaces to collect and utilize water from the air.
Activity Goals aligned with SDGs Projects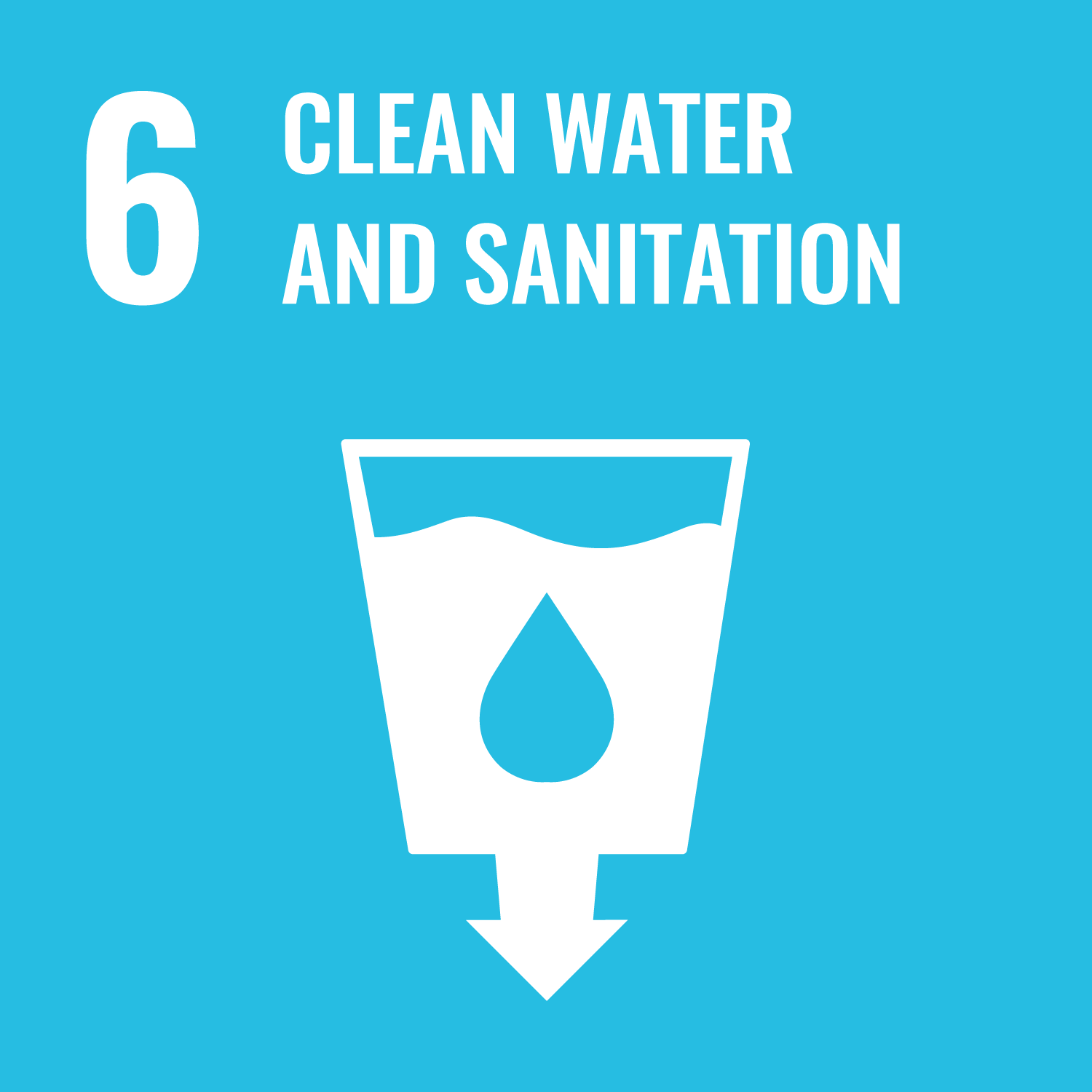 Type of event
Experimental Demonstrations
Organizer
National Changhua University of Education Science Education Center
Event Audience
Junior high school students
---
Contact
Telephone Number
04-7232105#3013
Email
cjying@cc.ncue.edu.tw
---
Result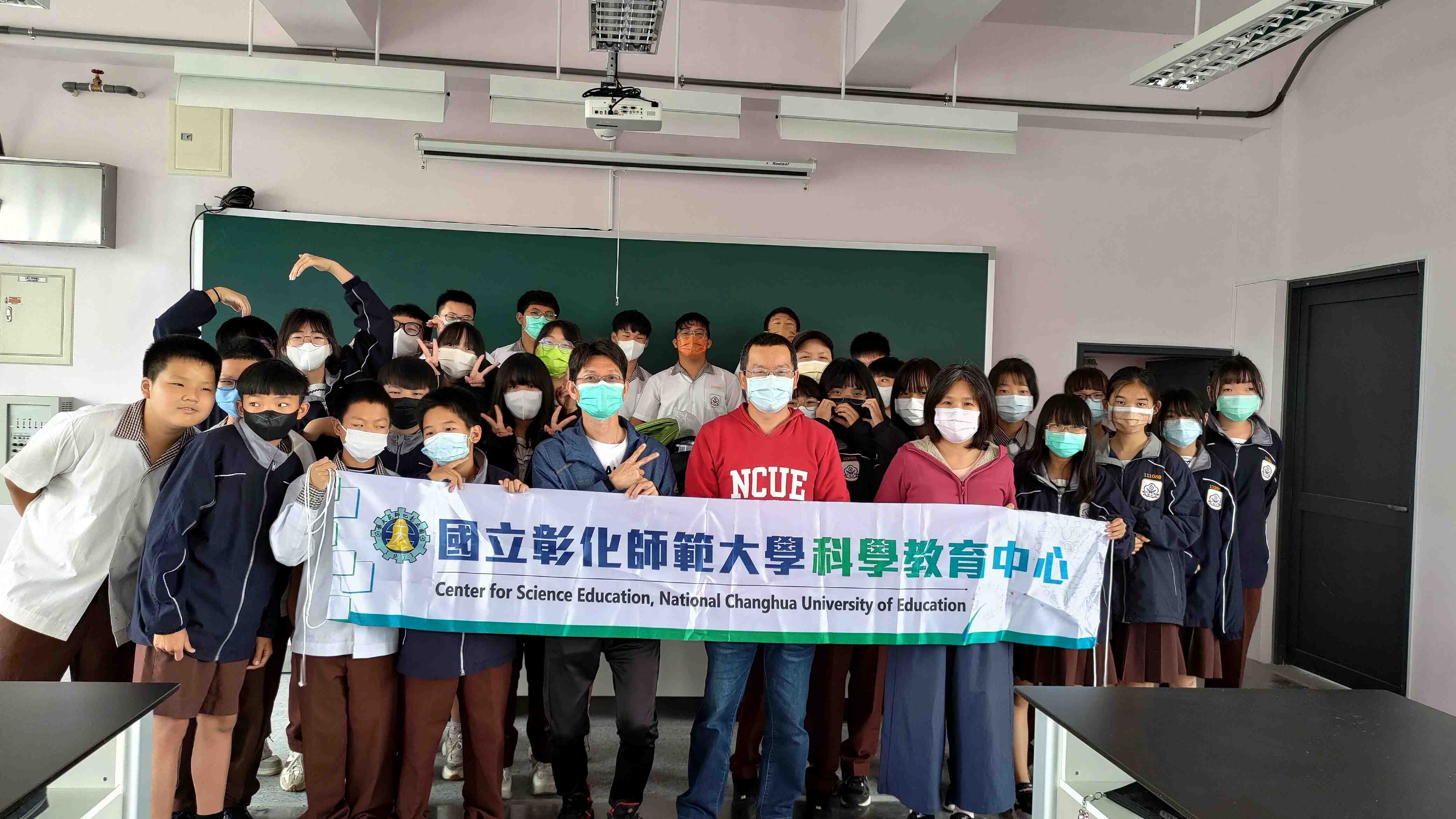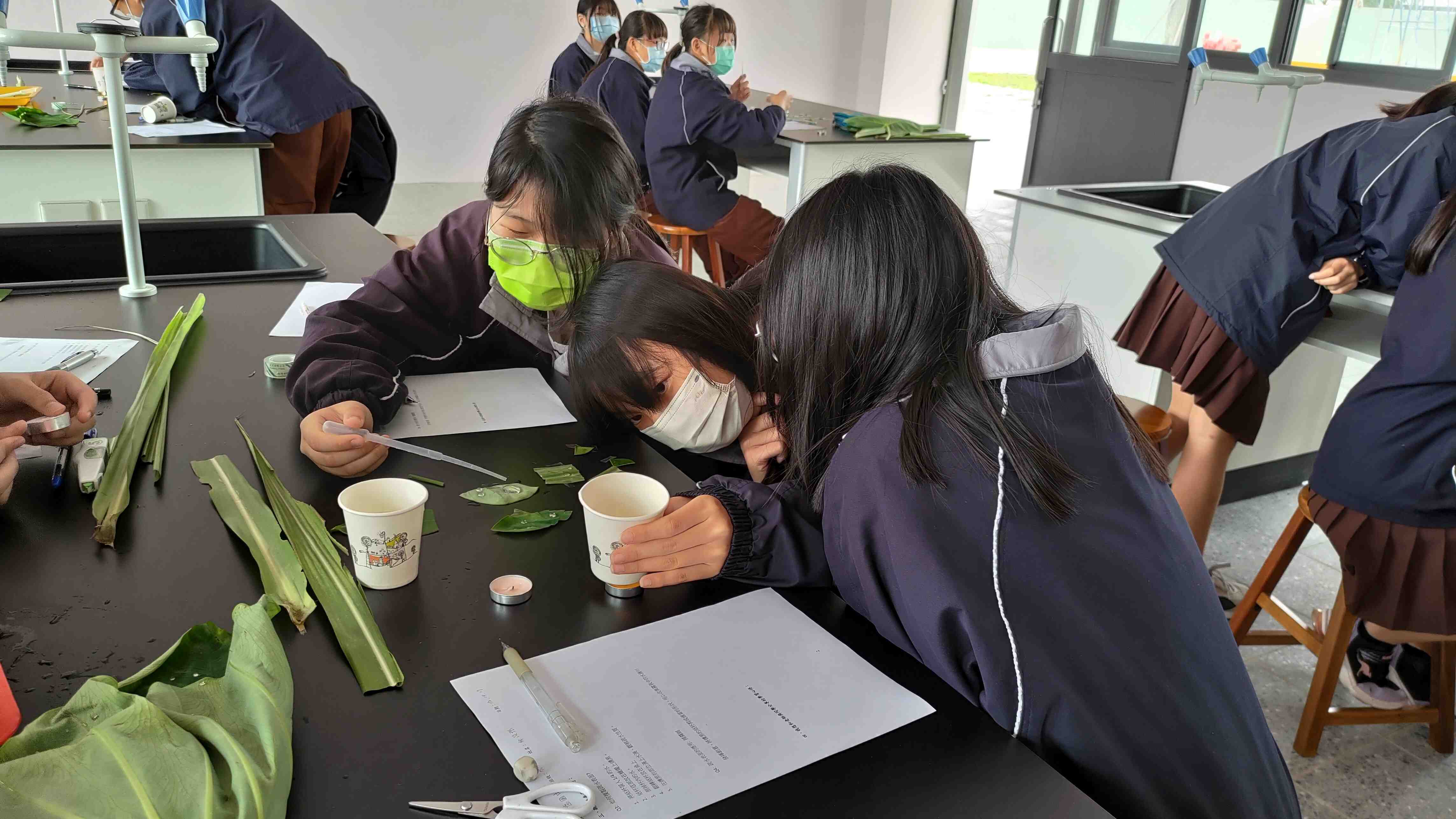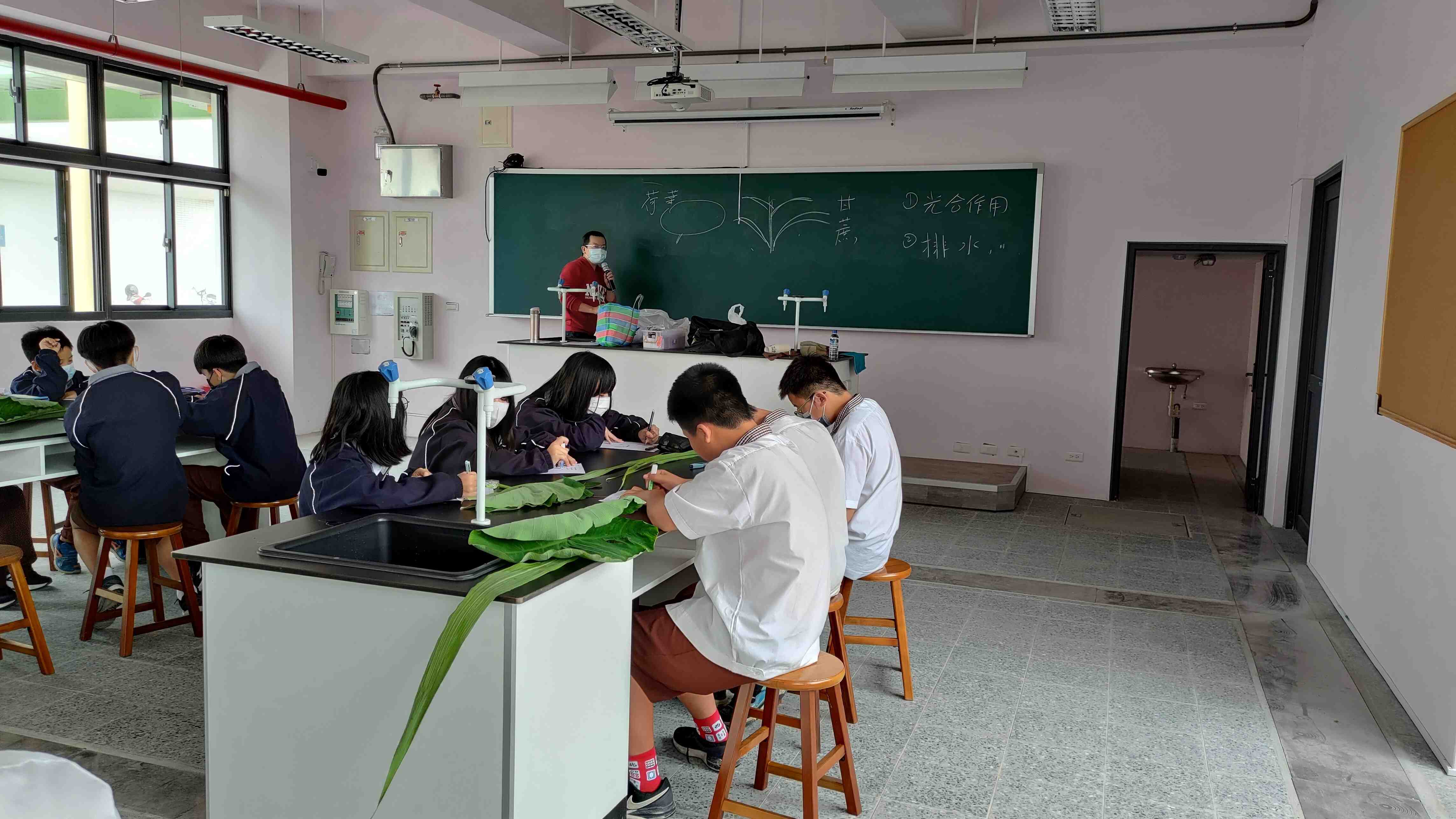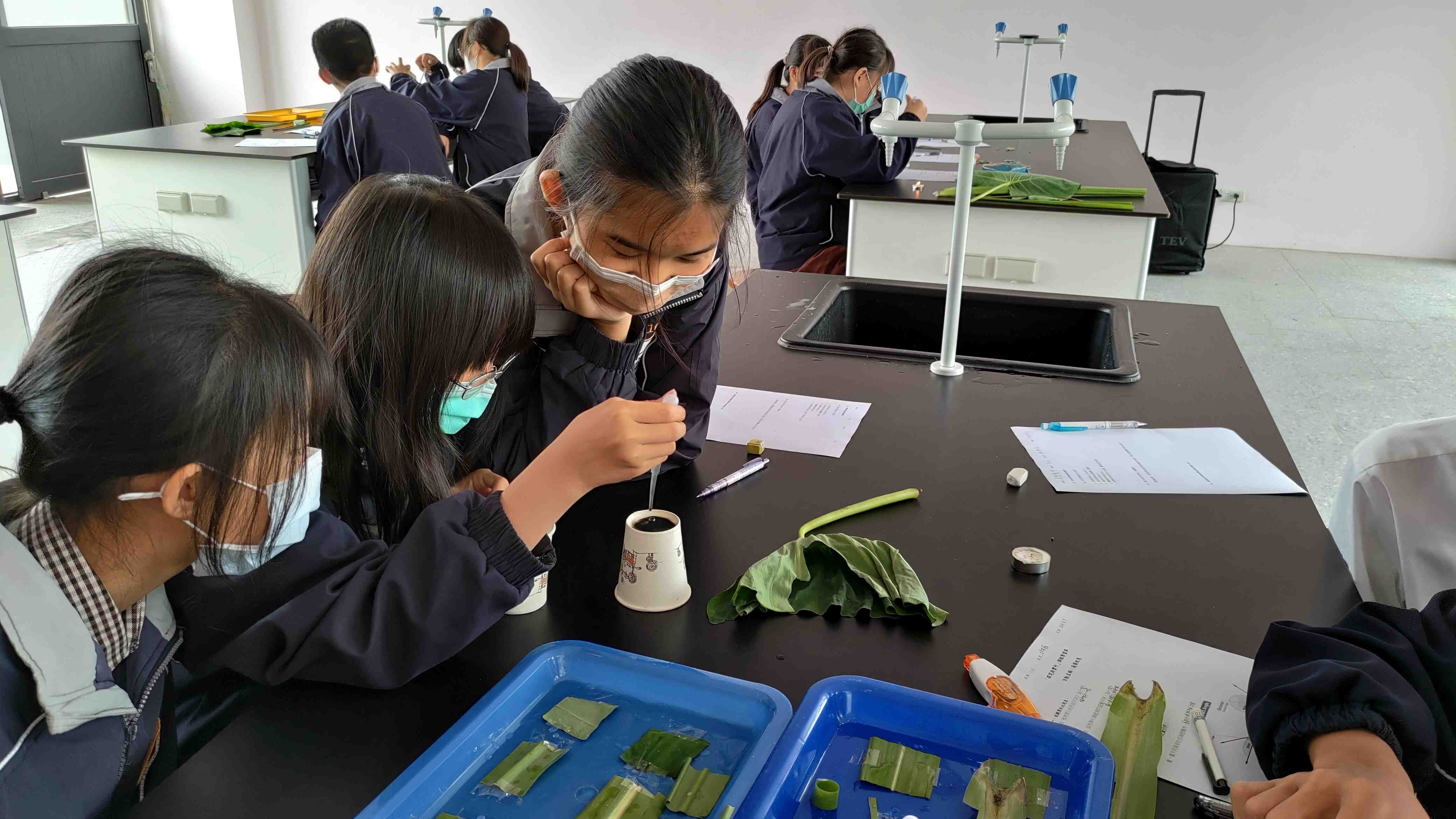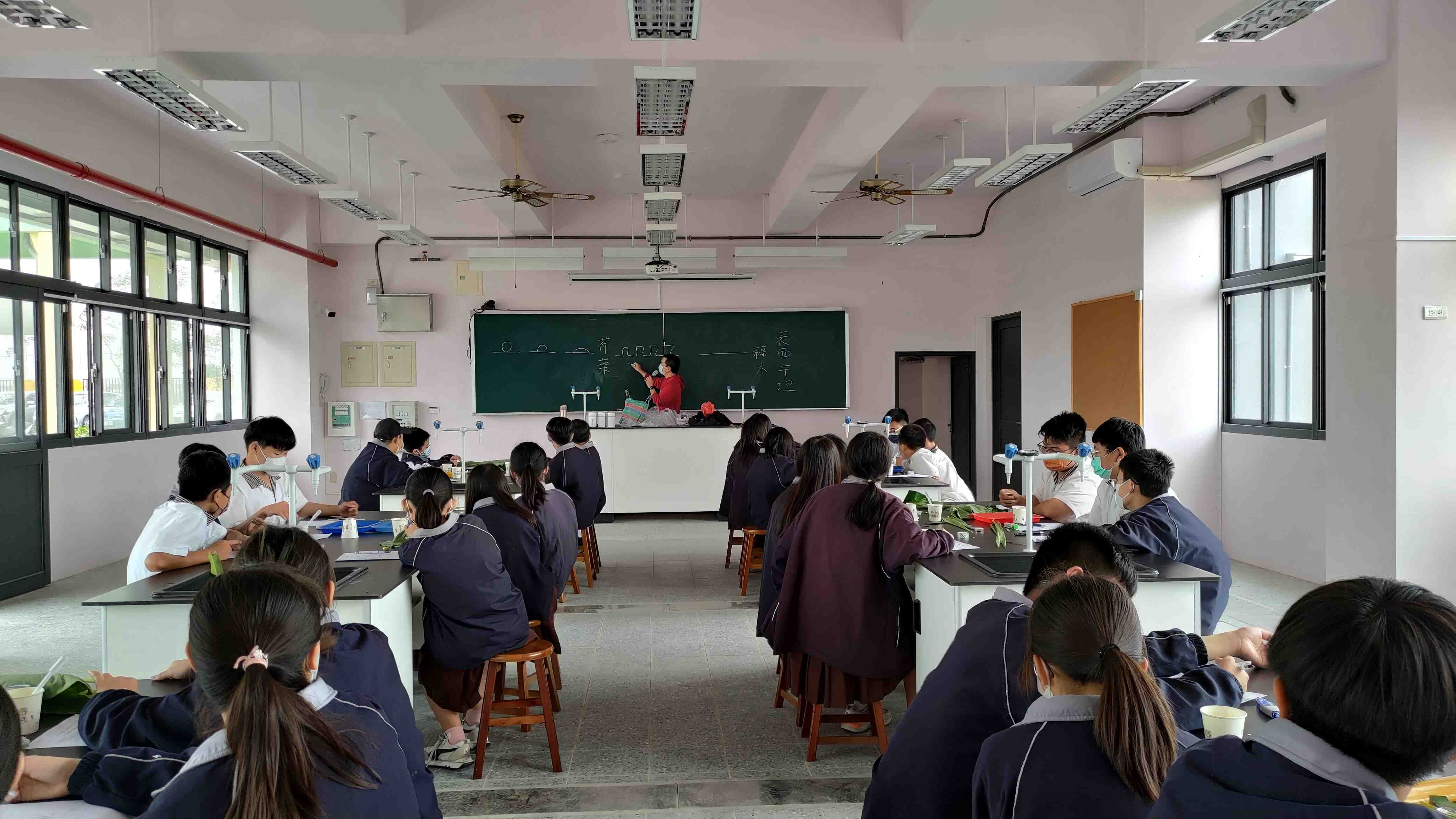 null
Number of Participants29人
Adviser
自然科學及永續研究發展處
Organizer
國立臺灣師範大學科學教育研究所、自然科學及永續研究推展中心、國立成功大學材料科學及工程學系、台灣物理學會、中國化學會
Co-organizer
中央研究院永續科學中心、中原大學物理學系、中華民國數學會、行政院原子能委員會、財團法人國家實驗研究院國家高速網路與計算中心、財團法人國家衛生研究院、高雄市政府教育局、國立中央大學科學教育中心、國立中正大學科學教育中心、國立成功大學科學教育中心、國立自然科學博物館、國立東華大學科學教育中心、國立科學工藝博物館、國立海洋生物博物館、國立海洋科技博物館、國立高雄大學科學教育中心、國立高雄師範大學、國立清華大學跨領域科學教育中心、國立彰化師範大學、國立臺灣大學科學教育發展中心、國立臺灣科學教育館、國家衛生研究院、淡江大學科學教育中心、逢甲大學綠能科技暨生技產業發展研究中心、臺北市政府教育局、臺灣永續棧、臺灣海洋聯盟、臺灣港務股份有限公司