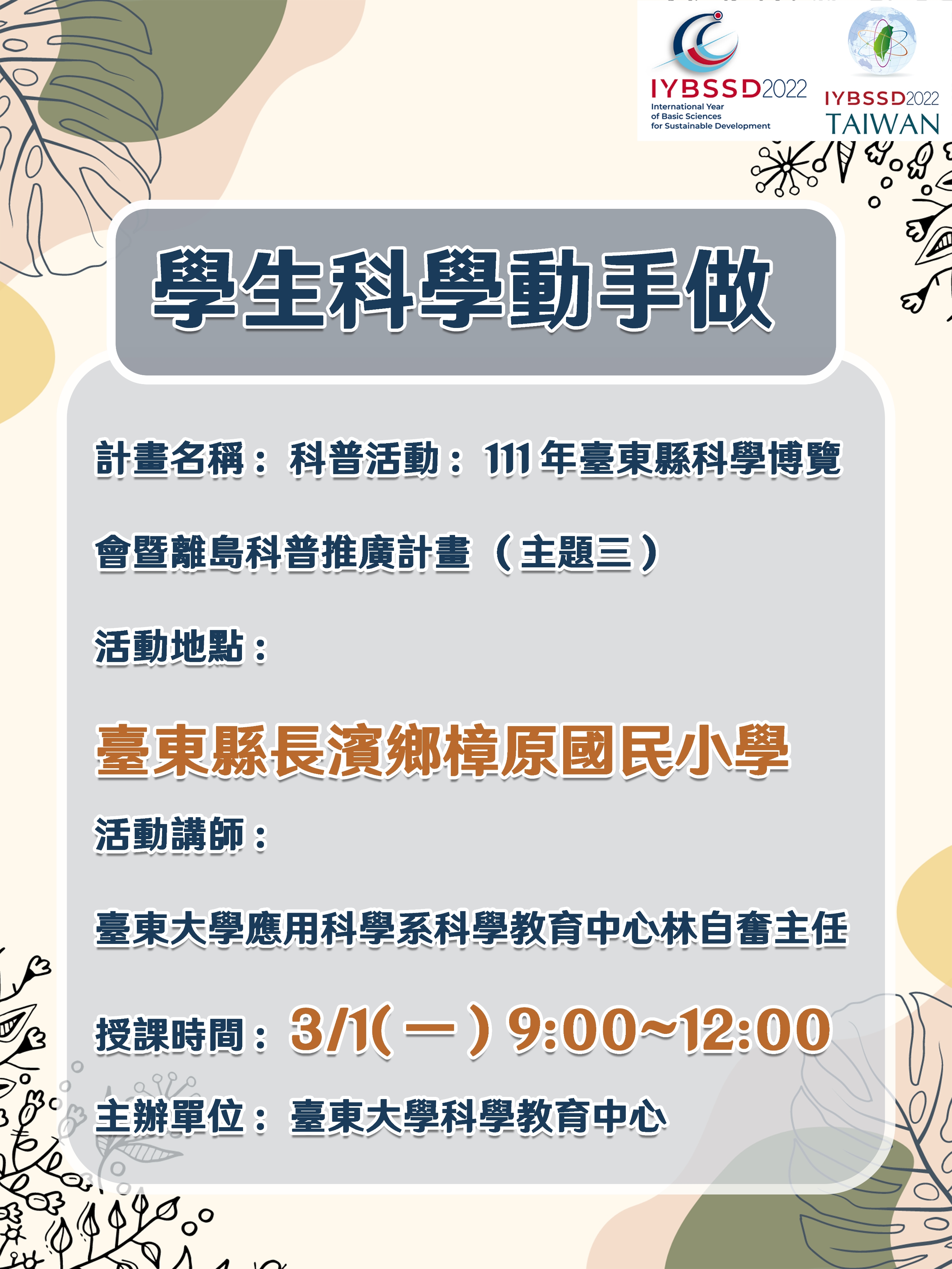 Hands-on Science and Remote Islands and Rural Area Popular Science Promotion for Junior High School and Elementary Students of Taitung County
Event Date | 2023/03/01
Address |
Hands-on Science and Remote Islands and Rural Area Popular Science Promotion for Junior High School and Elementary Students of Taitung CountyThrough scientific hands-on activities such as sound, light and fluid, students can understand that \science is not just a subject, but can be applied in life\ and promote this concept to students. Let students no longer be afraid of superior science, and in turn can properly use the scientific knowledge they have learned to solve problems in life, let school children understand the fun of science, and let them immerse themselves in science.
Activity Goals aligned with SDGs Projects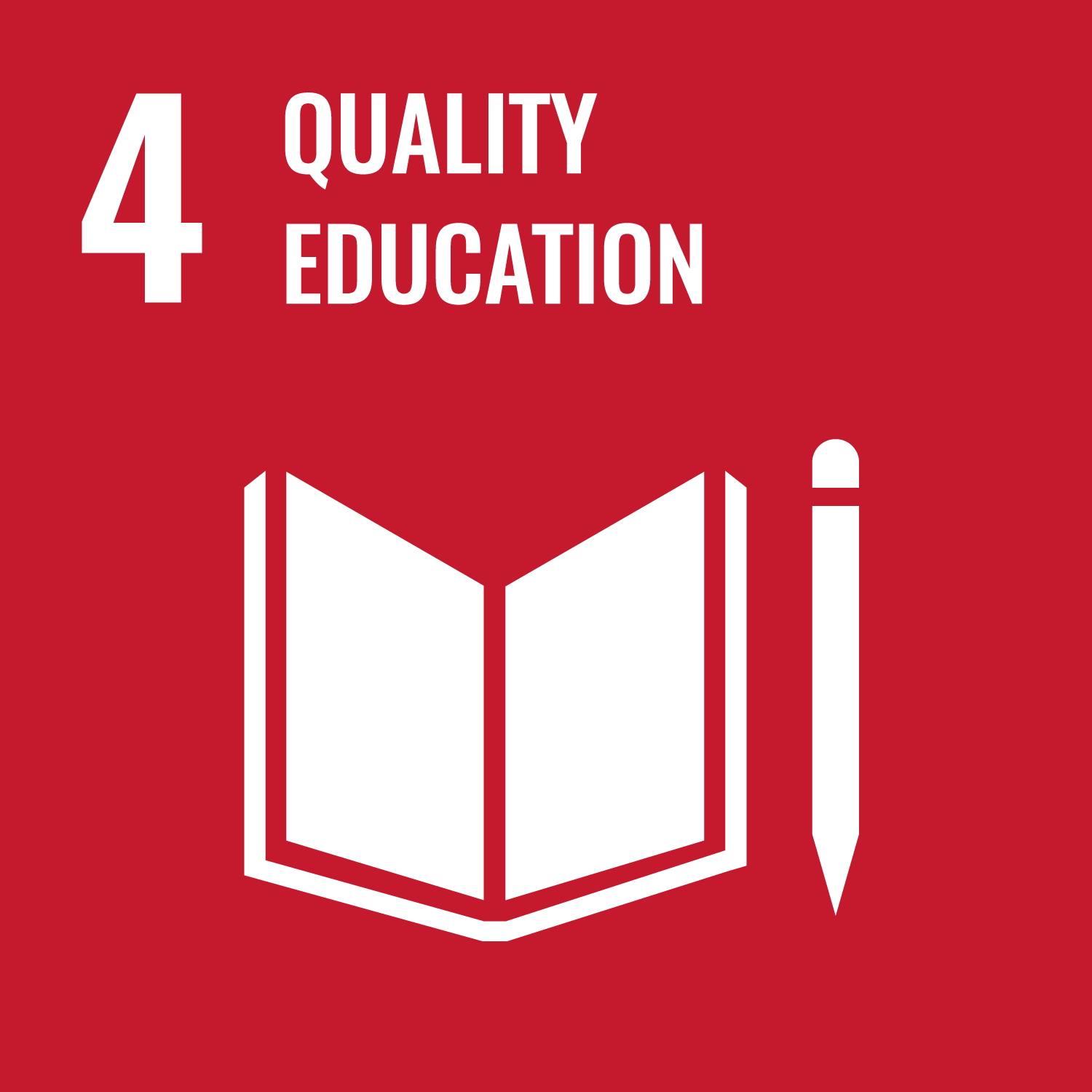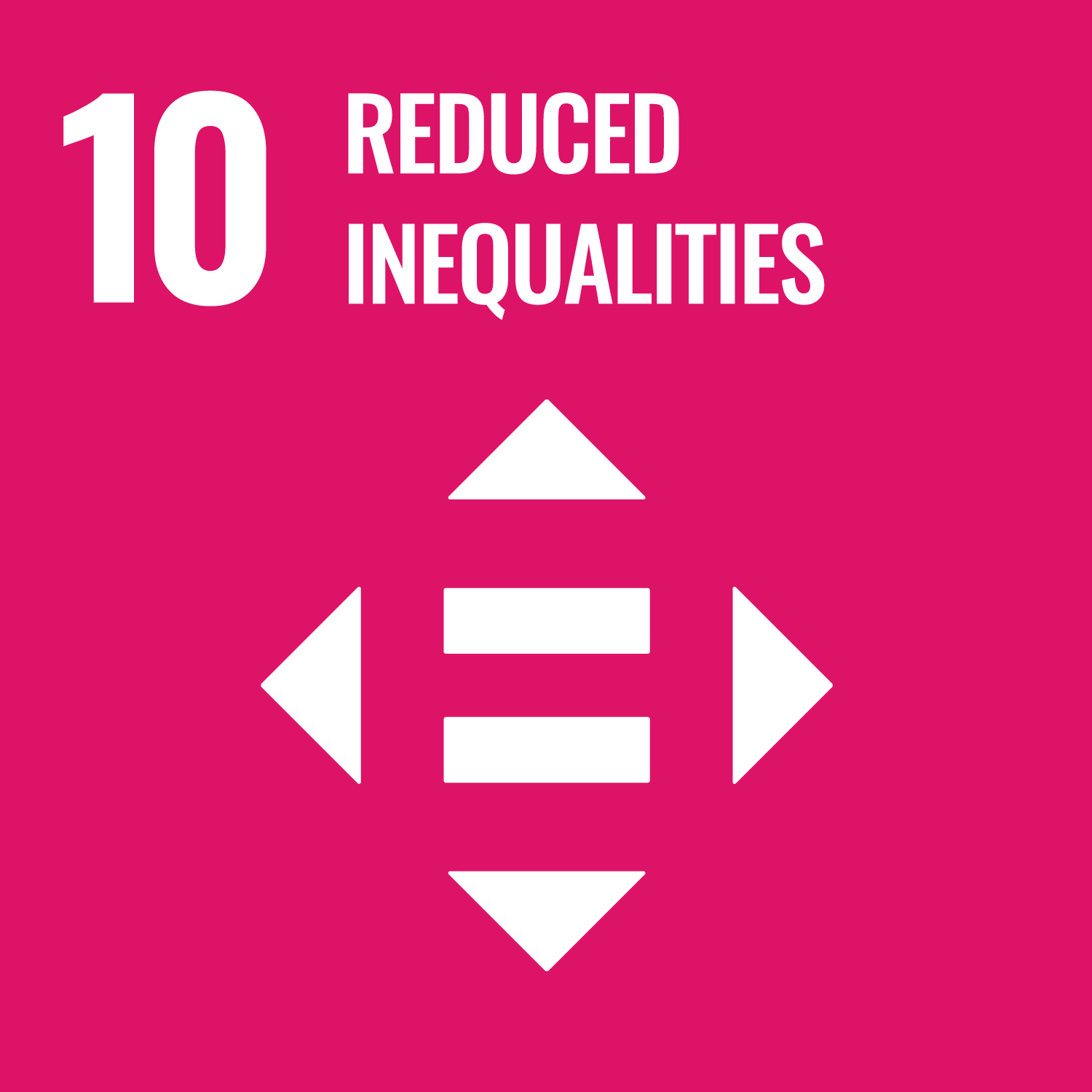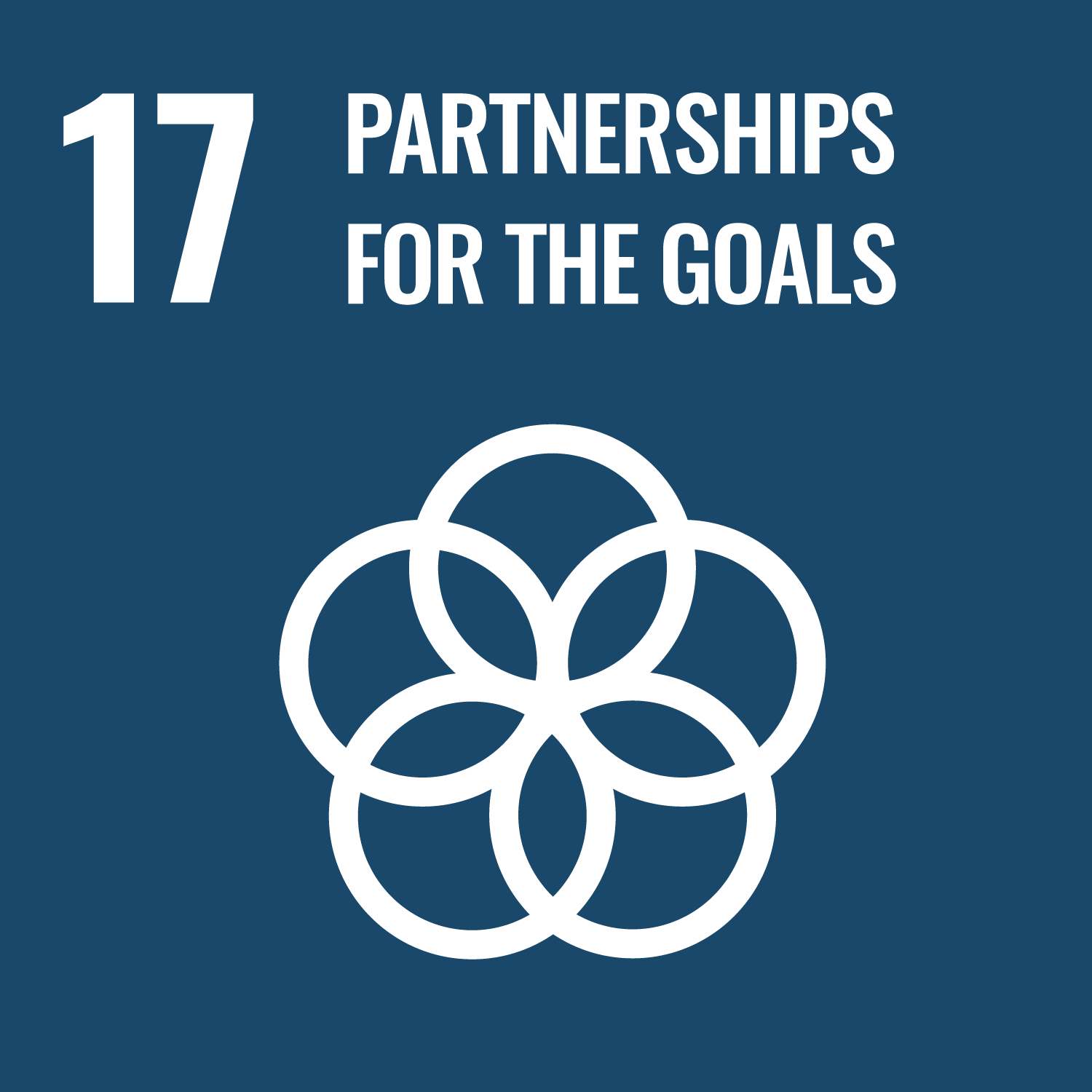 Goal
Science Cultivation、Public Engagement
Type of event
Workshop/Symposium
Experimental Demonstrations
Organizer
National Taitung University Science Education Center
---
Contact
Telephone Number
089-517977#6415
---
Result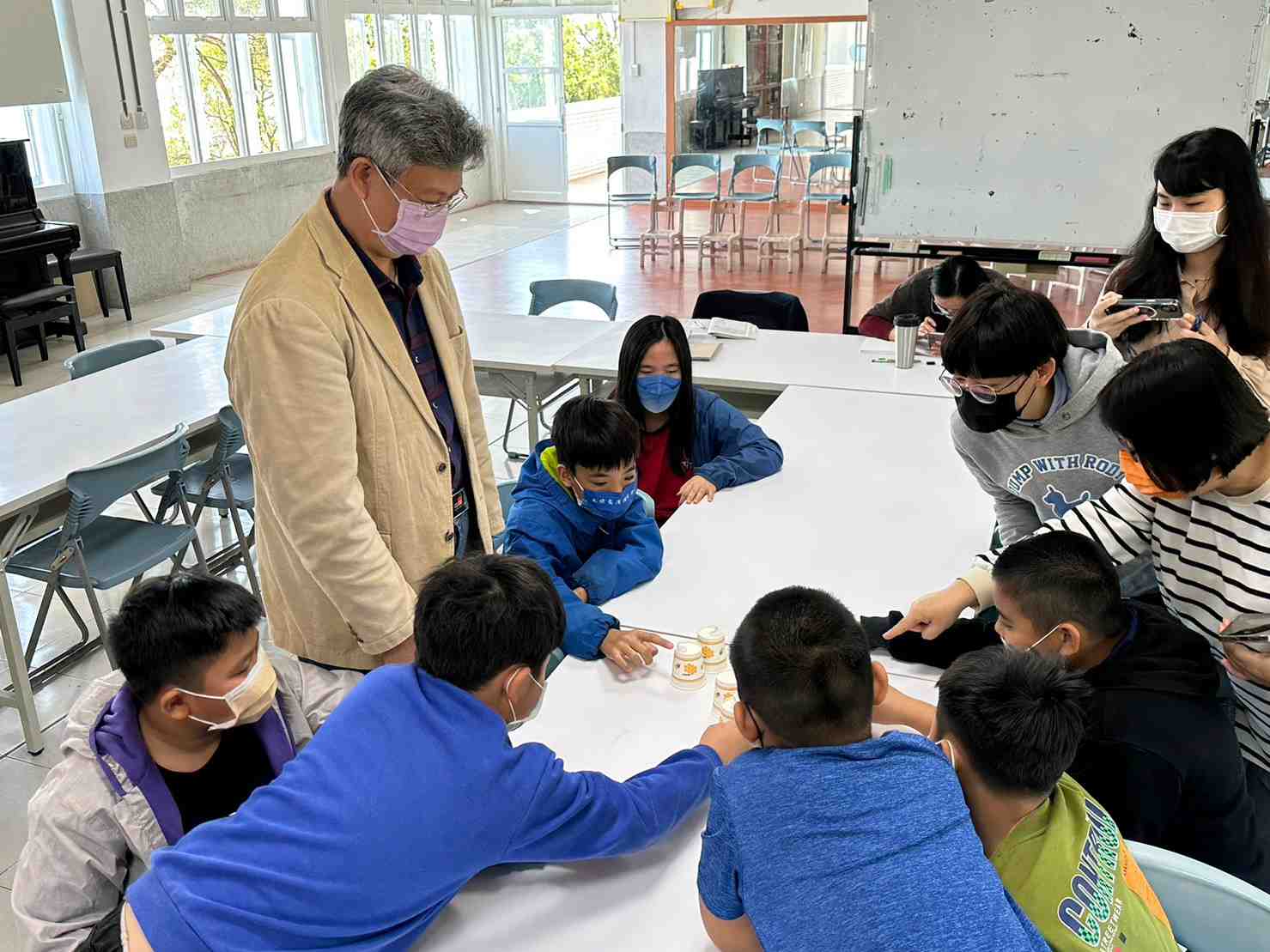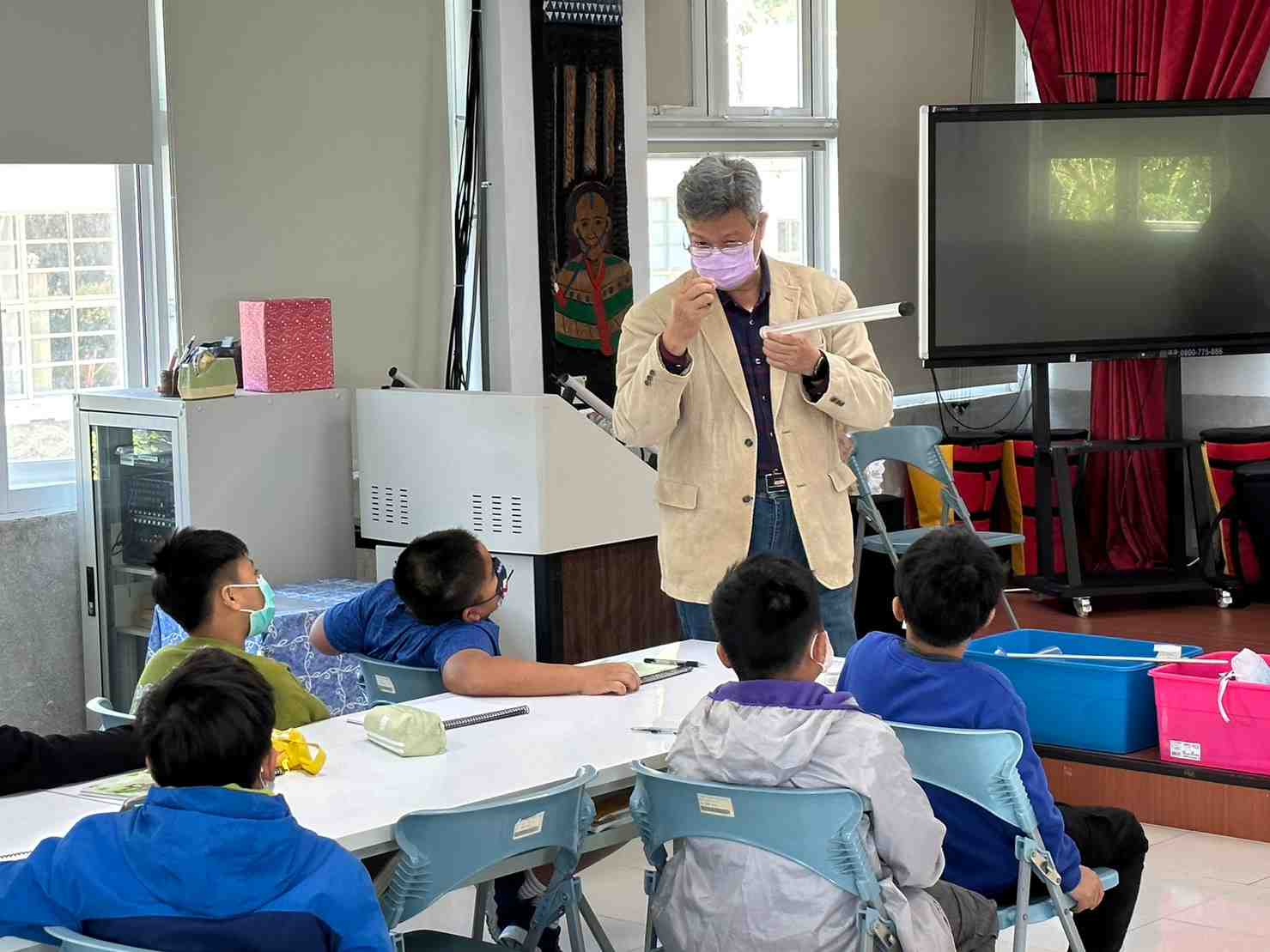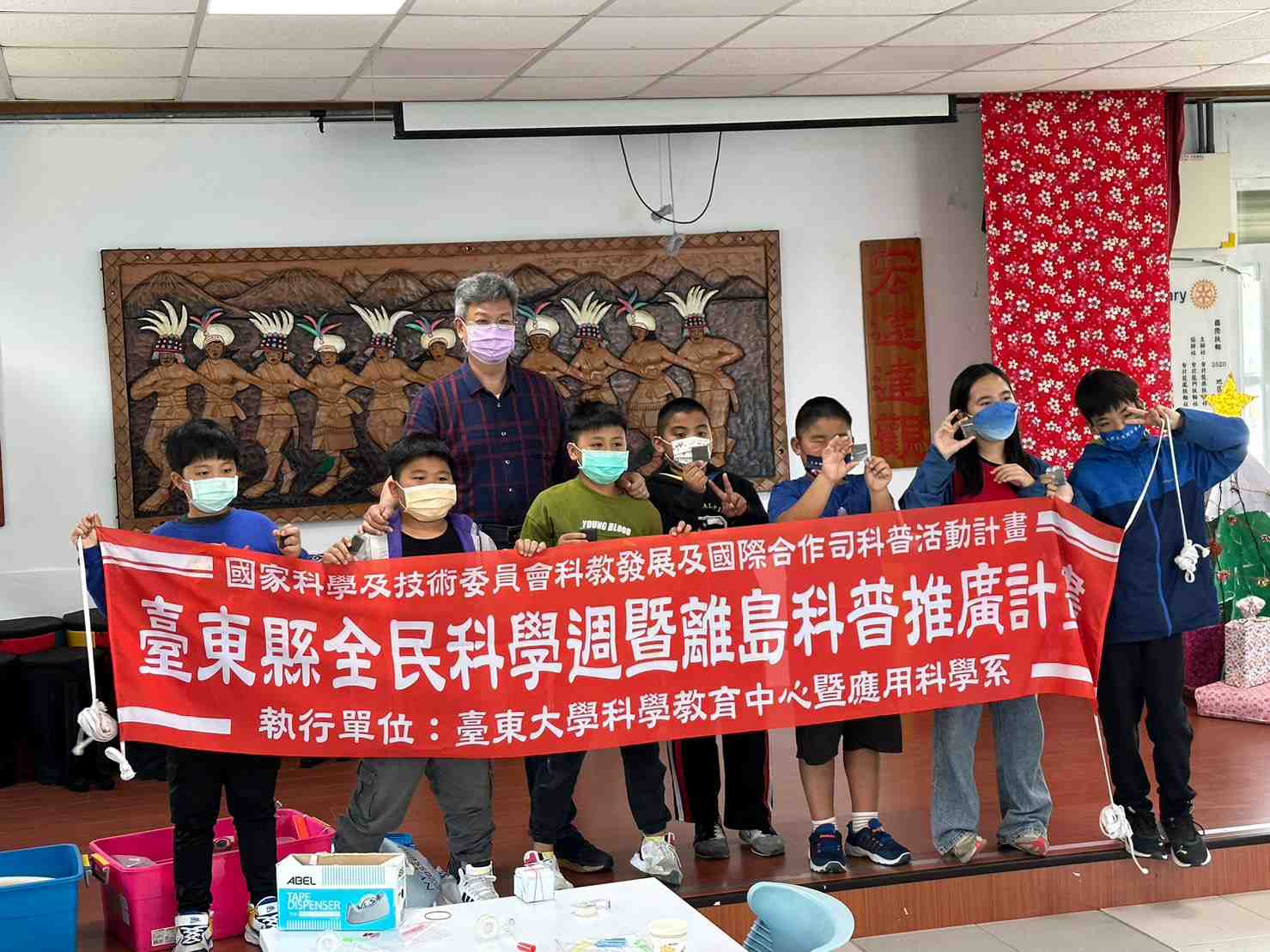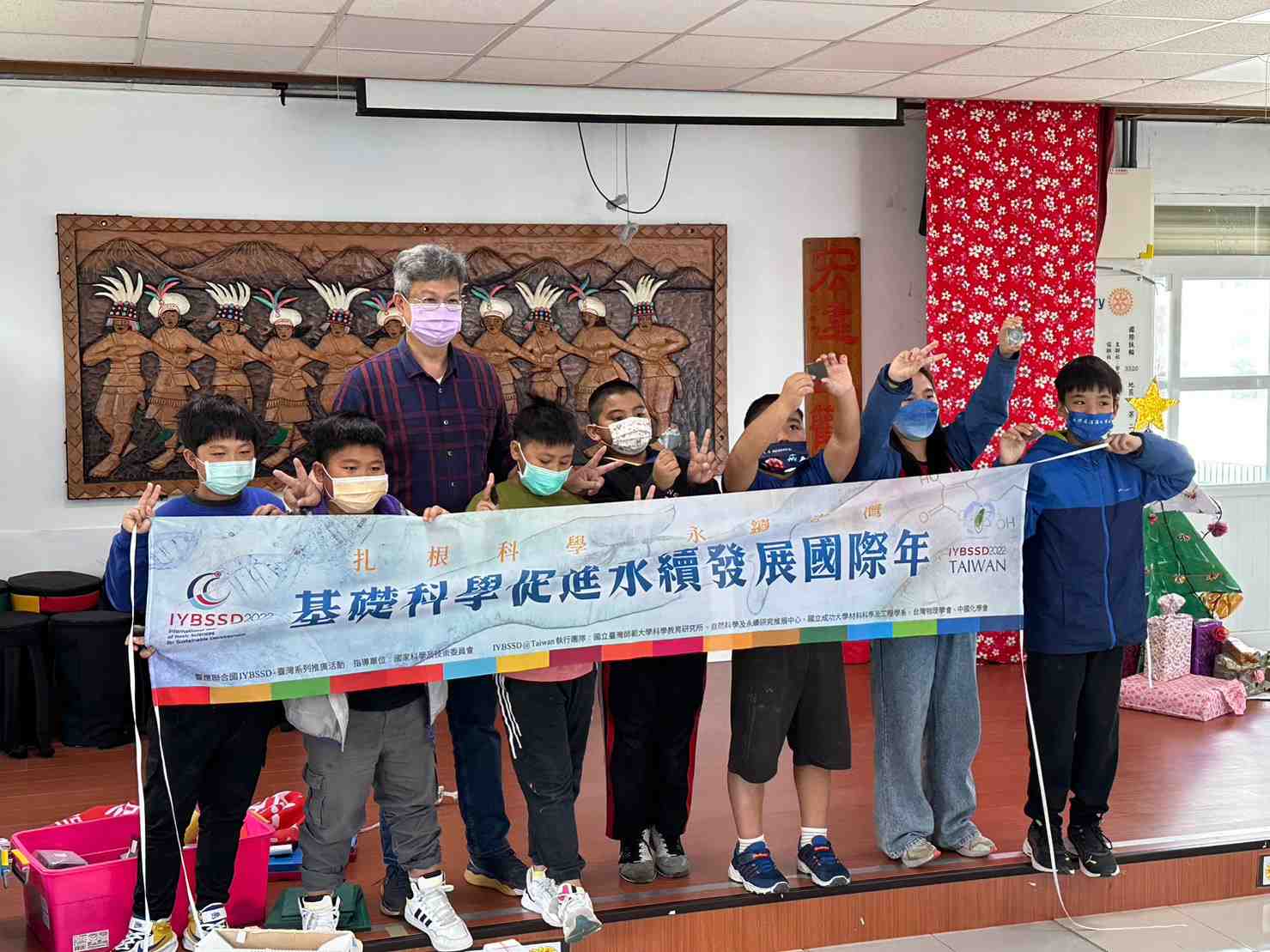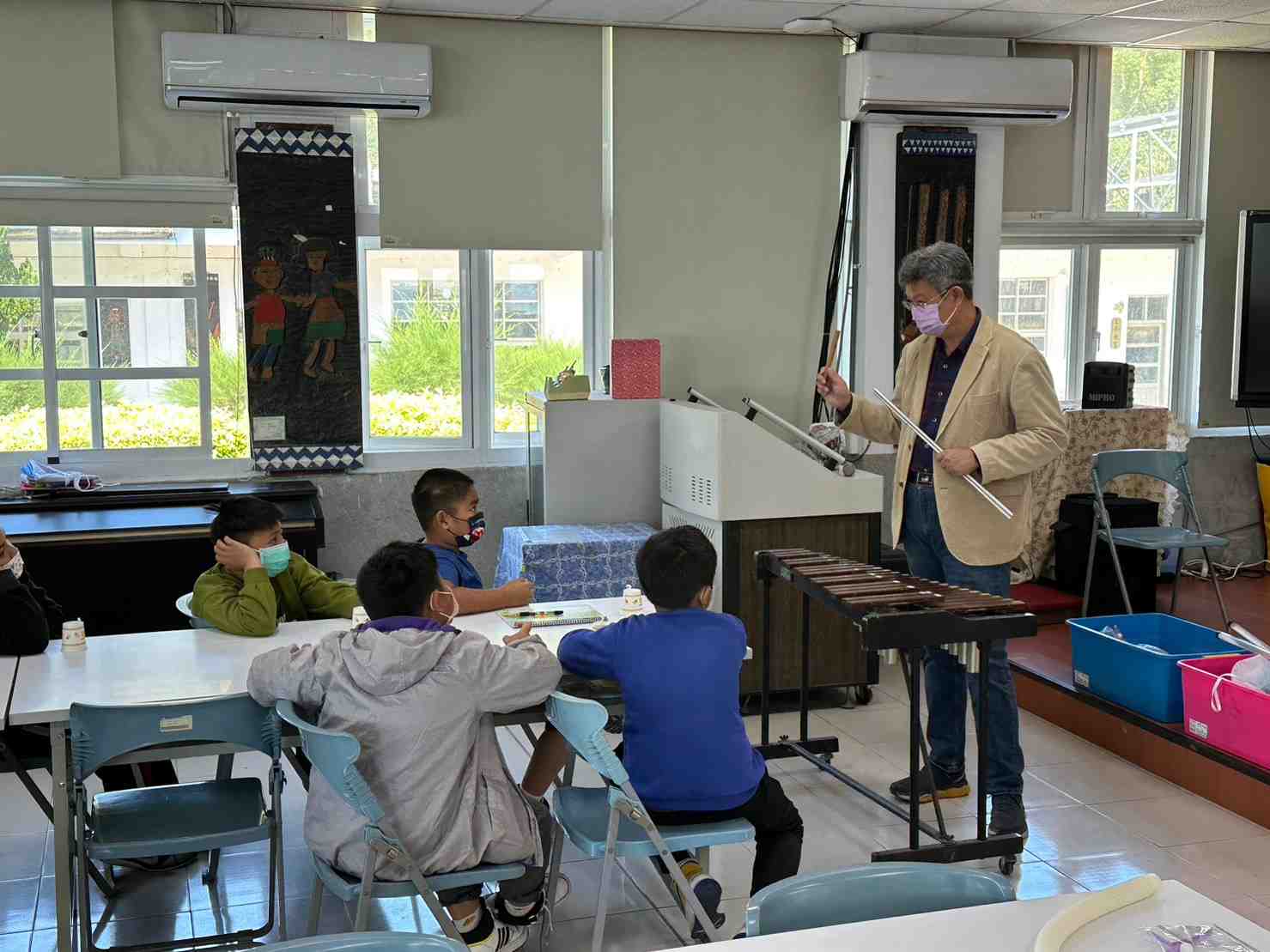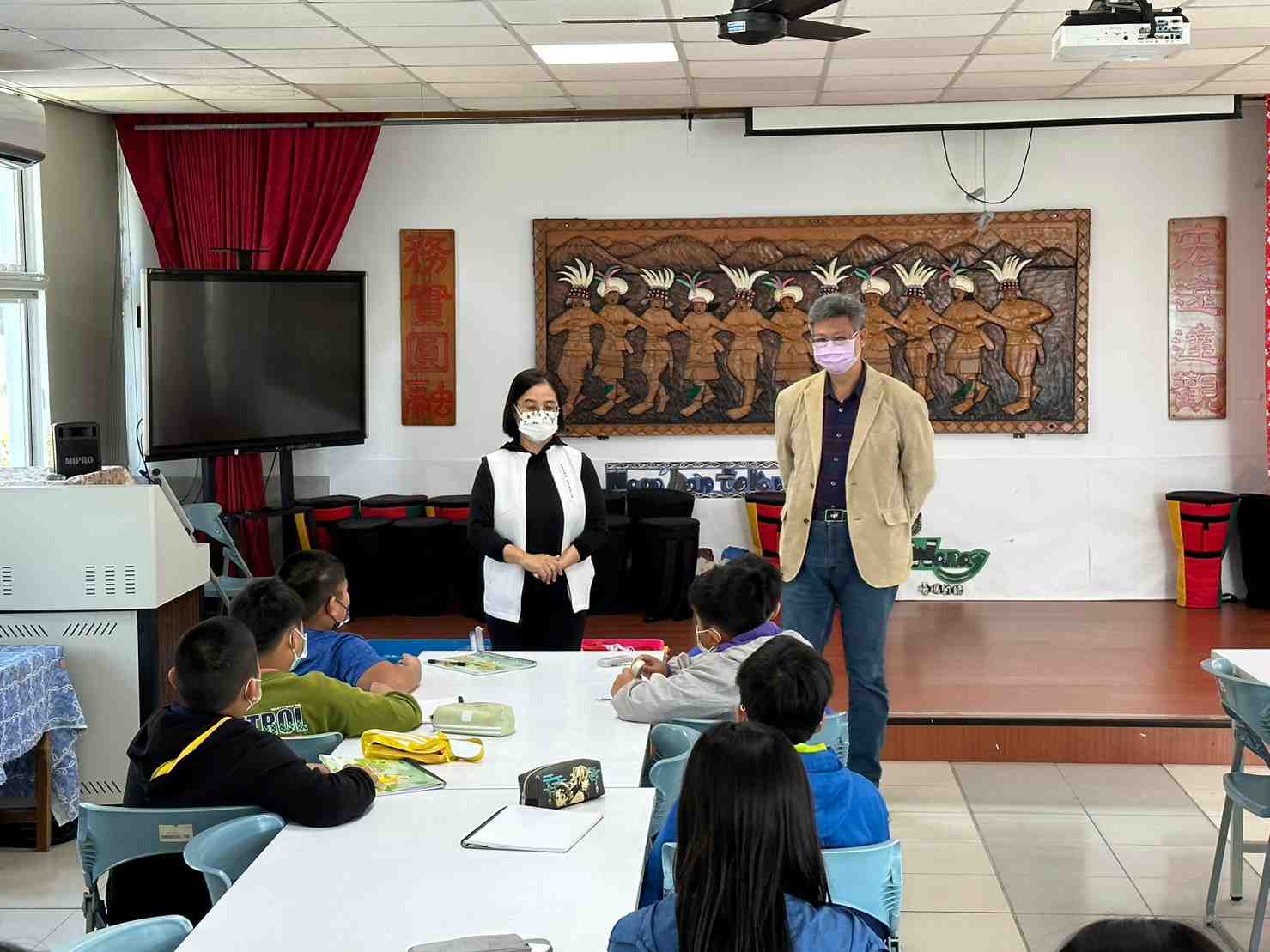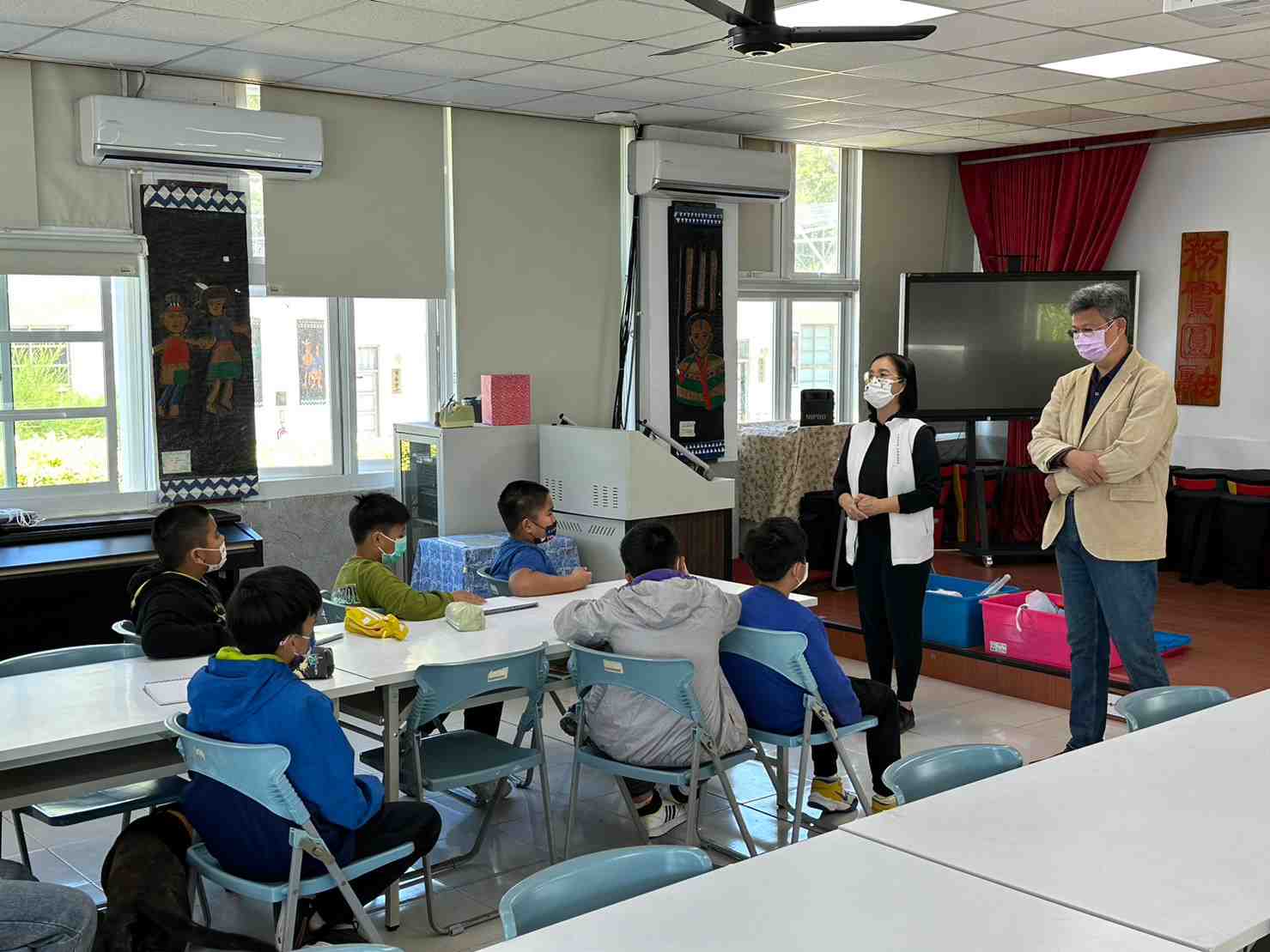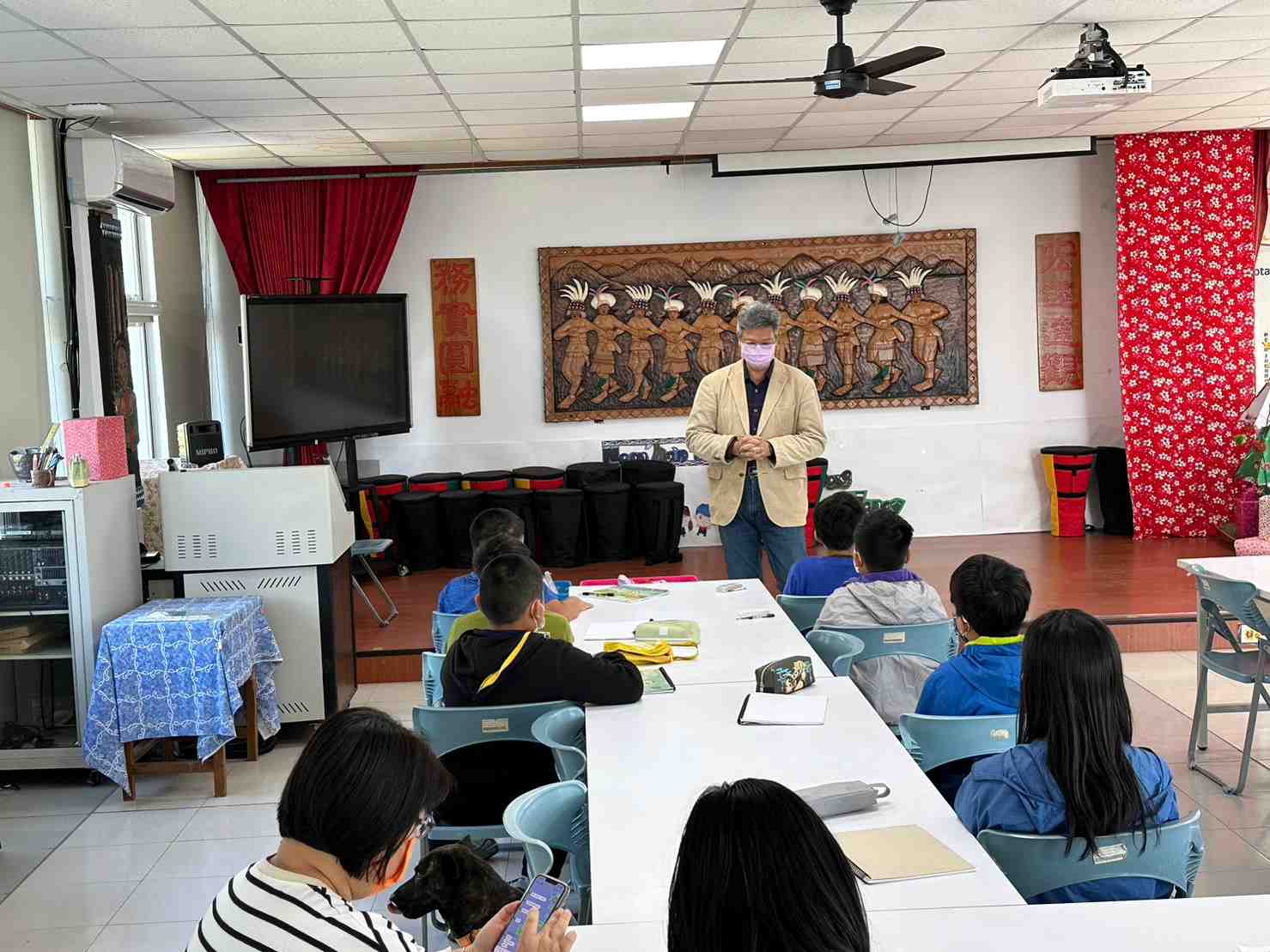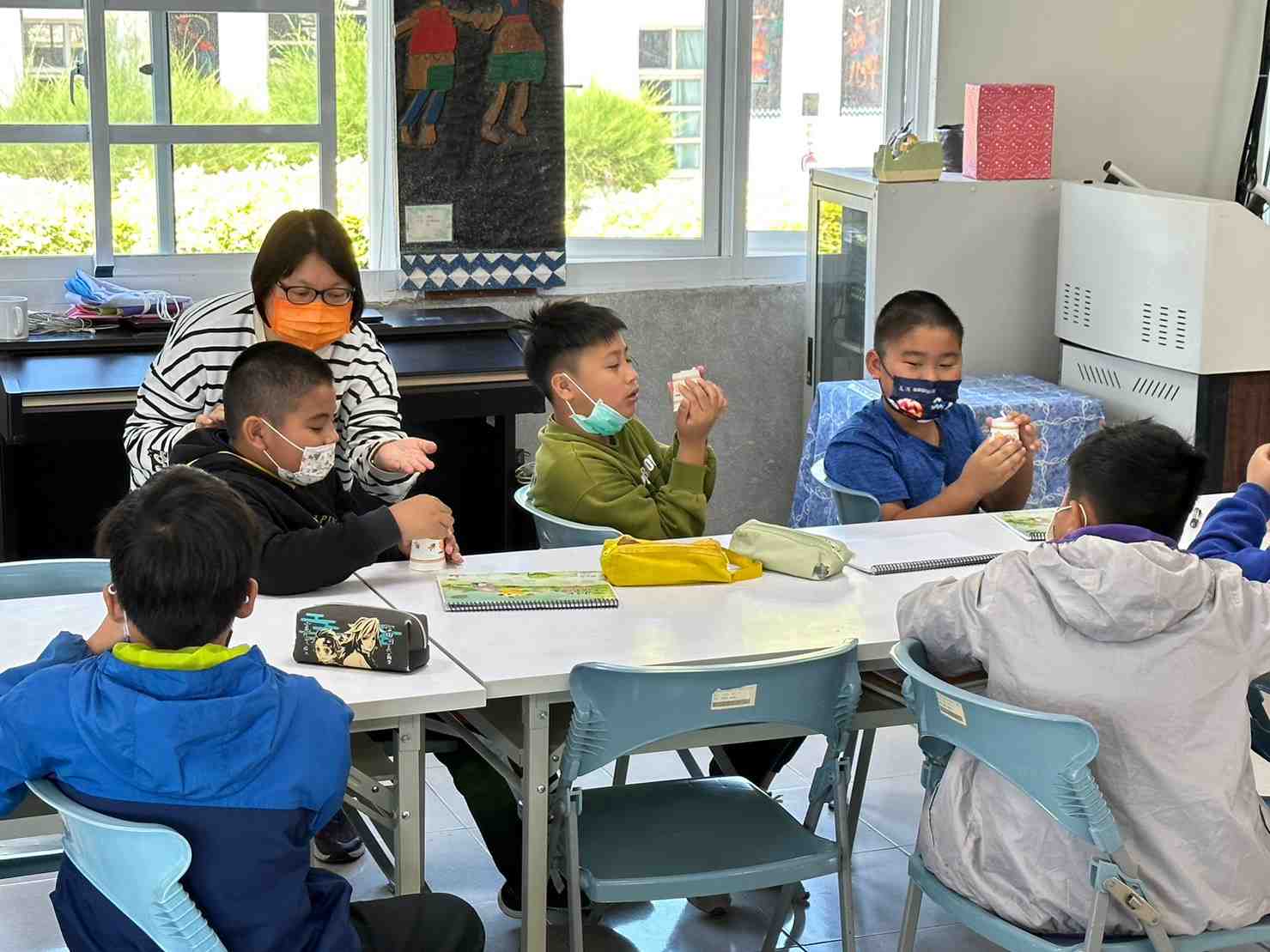 On March 1st today, I went to Zhangyuan Elementary School to participate in the 111st Taitung County Science Expo and outlying island science popularization promotion plan. What happened, and then demonstrated some experiments related to sound, such as: Ken Tube, the water pipe of the shampooing machine to make the air flow, sound, sound snake and resonance sound ... and so on. In addition to the sound of air flowing, this experiment can also be crushed to toilet paper at the water pipe entrance. This can also allow students to observe which port of the air pipe is entered from the water pipe. There are color differential glasses in the lens and magic films. Poor glasses are to let students look at some pictures of colors and see if they are poor after wearing glasses. And understand these experiments that are interesting and mysterious.
Adviser
自然科學及永續研究發展處
Organizer
國立臺灣師範大學科學教育研究所、自然科學及永續研究推展中心、國立成功大學材料科學及工程學系、台灣物理學會、中國化學會
Co-organizer
中央研究院永續科學中心、中原大學物理學系、中華民國數學會、行政院原子能委員會、財團法人國家實驗研究院國家高速網路與計算中心、財團法人國家衛生研究院、高雄市政府教育局、國立中央大學科學教育中心、國立中正大學科學教育中心、國立成功大學科學教育中心、國立自然科學博物館、國立東華大學科學教育中心、國立科學工藝博物館、國立海洋生物博物館、國立海洋科技博物館、國立高雄大學科學教育中心、國立高雄師範大學、國立清華大學跨領域科學教育中心、國立彰化師範大學、國立臺灣大學科學教育發展中心、國立臺灣科學教育館、國家衛生研究院、淡江大學科學教育中心、逢甲大學綠能科技暨生技產業發展研究中心、臺北市政府教育局、臺灣永續棧、臺灣海洋聯盟、臺灣港務股份有限公司